What do you gain as an employer?

A benefit that really works!
effectiveness confirmed by hundreds of thousands of users

Great time savings
1 supplier, 1 invoice, 1 line of contact for both the employer and employees

Convenient and flexible billing model
financed using the Employee Benefit Fund or working capital
Join the ranks of appealing employers we help to take care of the well-being of their staff!
Reach for a simple solution for your employees, which at the same time gives them a lot of options to choose from:
access to 38 different activities and more than 4,800 sports and recreational facilities
additional cards for family and companions
The "Design Your Form" loyalty programme and "Summer Game" gamification model with valuable prizes
seasonal experiences – ice rinks, water bikes, rope parks, SUP boards and more

of active Poles declare they would like to increase the frequency of their physical activity**

of active Poles believe that physical activity is an important element of preventive health care**

of active Poles believe that increasing physical activity improves mental health**
"Fewer sick days, greater employee commitment and efficiency are benefits for the entire organisation, not only for the individuals who create it. That's why I see the gigantic role of employers in regular promotion and support for employees' physical activity. This will be a win-win situation."** – says Iwona Piątkowska, PhD, physical culture researcher.
MultiSport is more than just a sports card!
Design Your Form

​

Especially for MultiSport card users, we have prepared the Loyalty Program "Design Your Form" - it is a zone of awards and expert online courses, and in it:

to get vouchers from the most desirable suppliers (Empik, Allegro, Decathlon, Pyszne. pl, MultiBilet)

19 courses in 6 key categories in sports, nutrition and regeneration

114 accessible lessons of approx. 6 minutes each

ready-made instructions on how to start training in sports facilities – step by step.

Reach for the specific knowledge and tools necessary to maintain the optimal physical and mental condition of your Employees.
Summer Game
MultiSport also focuses on gamification and encourages participation in the "Summer Game" project. The employees gather points for:​
favourite workouts

visiting new facilities

solving quizzes

inviting friends to participate (also from the company, which increases team integration)
Attractive prizes are available to everyone!
Request an offer for your company
Do you have at least 5 employees? Write to us, and we will provide you with a complete offer of our MultiSport Programme for your company.
With us, you get a real choice. Our cards are tailored to the needs and lifestyle of your employees. Check it out!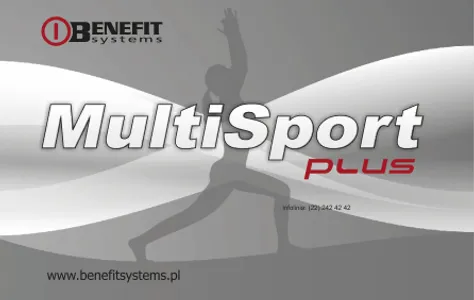 BASIC CARD
MultiSport Plus
A card for anyone who loves exercise! MultiSport Plus gives access to over 4,800 sports facilities (even several times a day) and MultiSport's extensive online offer.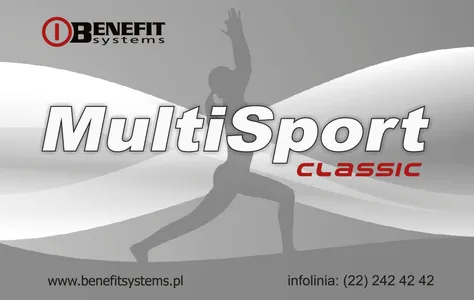 BASIC CARD
MultiSport Classic
A perfect card for those who want to be regularly active. MultiSport Classic gives daily access to over 2,800 sports facilities and MultiSport's extensive online offer.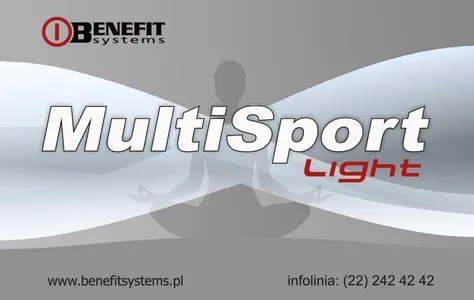 BASIC CARD
MultiSport Light
A card that fits the needs of those who work out regularly, but not very frequently. MultiSport Light allows a single daily access to more than 2,700 sports facilities between 6 and 10 times a month, and to MultiSport's extensive online offer.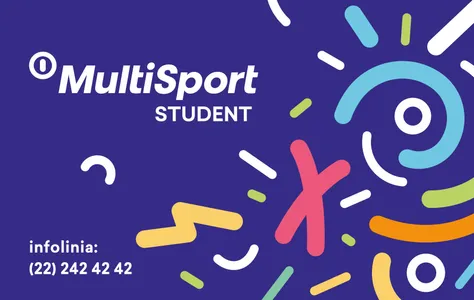 ADDITIONAL CARD
MultiSport Student
A unique card for students between the ages of 15 and 26. MultiSport Student gives access to nearly 4,500 sports facilities and MultiSport's entire online offer.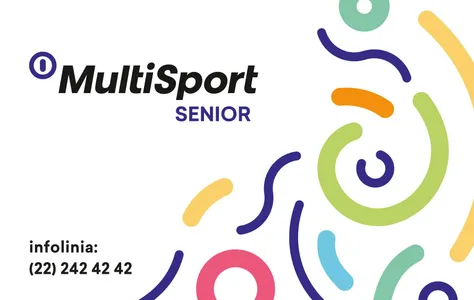 ADDITIONAL CARD
MultiSport Senior
A card specially designed for those over 60 years of age. MultiSport Senior gives access to thousands of sports facilities every day until 4.00 pm and MultiSport's entire online offer.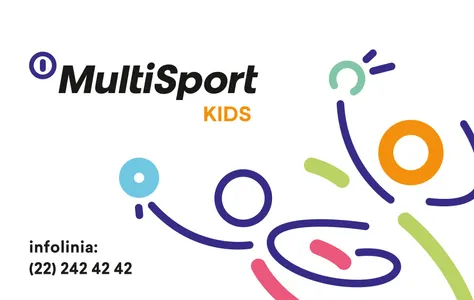 ADDITIONAL CARD
MultiSport Kids
A perfect card for young exercise enthusiasts! With MultiSport Kids, your child can test their skills on the climbing wall, explore their passion for dance, relax in a salt cave or enjoy a swim in the pool even several times a day.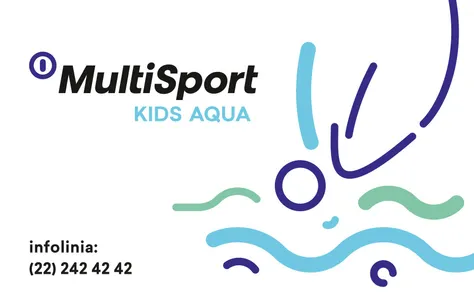 ADDITIONAL CARD
MultiSport Kids Aqua
A card for children who love games and various water activities. MultiSport Kids Aqua gives access to over 600 swimming pools even several times a day all over Poland.
Frequently Asked Questions
I want to offer the MultiSport card to my employees. What is the minimum number of persons who should sign up for the programme?
What sources of funding can I use to pay for MultiSport cards for my employees?
What is the cost of the MultiSport card?
How long is the agreement for?
Can I sign up other people for the programme or just my employees?