Your spine keeps you upright, so go for some swimming, all right?
Take good care of your spine with the MultiSport card! Enjoy access to swimming pools all over Poland, and 24 other activities. Check it out!
#YourBodyDoesTheJob
Check whether your card is already active.
Please enter the card number to see whether you can fully enjoy a wealth of opportunities offered by MultiSport.

Enter the card number
MultiSport Offer
With your MultiSport card, you can fully take care of yourself also from the privacy of your home. Read books, take online courses, work out the way you like. Discover the entire online offer and grow your skills.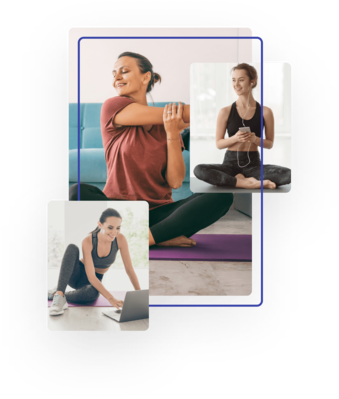 Do you prefer to work out at home? MultiSport gives you unlimited free access to the Yes2Move training platform. It's a perfect solution for those who want to save time on commuting and simply exercise at home. You have hundreds of professional training sessions at your fingertips.
Over 700 video work-outs
Access to 25 qualified trainers
Training programs for everyone
Work out the way you like
Start a healthy lifestyle on your own terms. With your MultiSport card, you can exercise anywhere you want. You can choose from a wide selection of sports and activities - gym, swimming pool, squash, tennis and many more.
Choose from 25 different activities
Over 4,000 sports facilities all over Poland
Online sessions with experts
Online Yes2Move workouts
Online expert sessions
Get expert advice
Don't know how to start a healthy lifestyle? Lack of motivation prevents you from doing what you want? Want to create a better action plan? Book an individual session with our dietitians and trainers! Get started today.
Individual approach
Talk with one of our experts on a video call or on chat – it's all included in the price of your card.

4 monthly sessions
We support you all the time so that you can check your progress regularly.

Expert advice
Talk to a dietitian or trainer and create the best plan for yourself!