Badminton, most likely everyone knows this sport! It's popular and it's a lot of fun. With your MultiSport card, you have access to both courts and equipment. Go play today!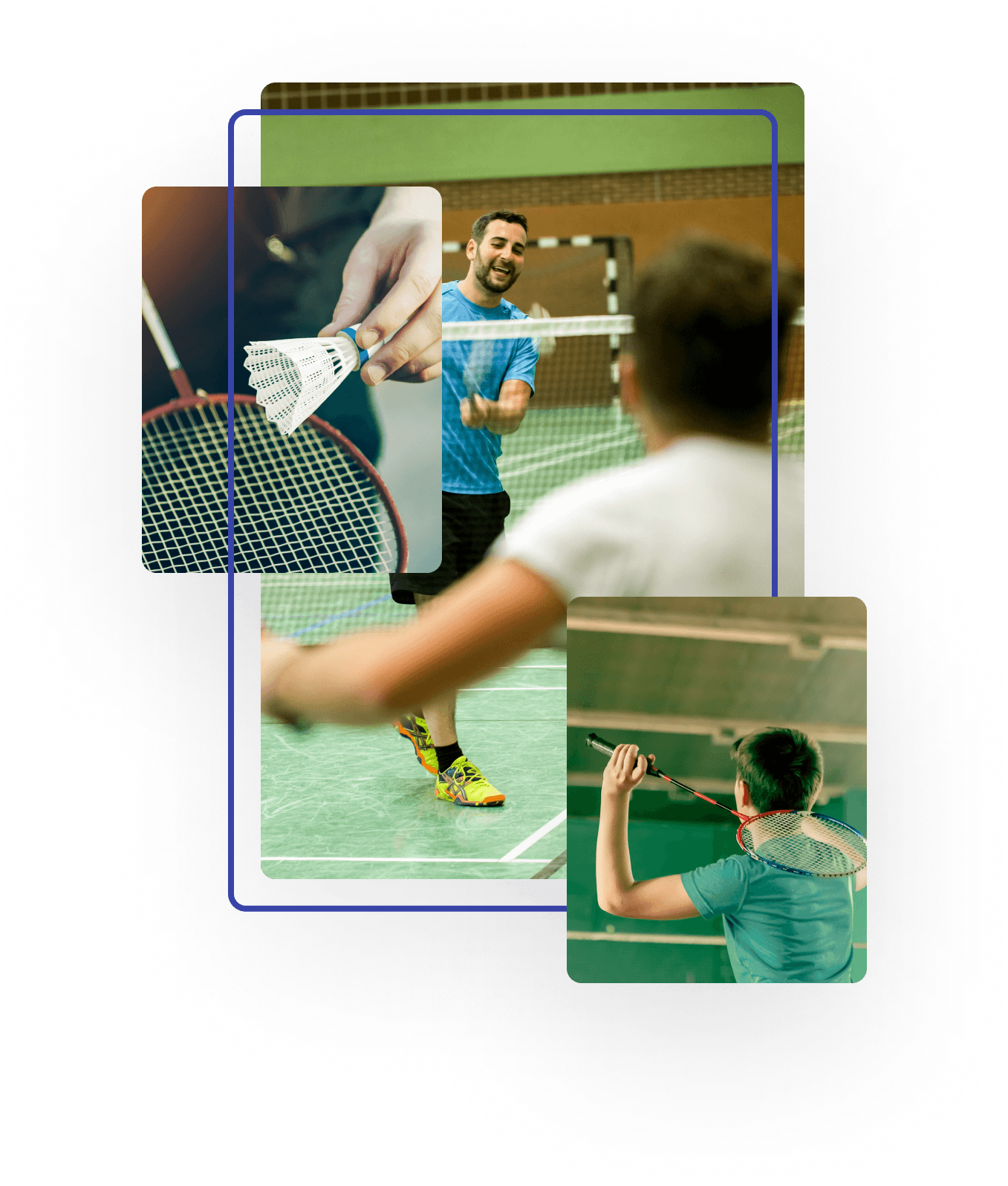 Work out and have fun at the same time
Badminton is a great sport for getting your whole body working hard. It breeds fantastic reflex and improves efficiency and strength. Invite your friends, rent a court and enjoy the game!
Search for the nearest facility.
Make sure that the facility accepts your card.
Take your MultiSport card and your ID with you.
Have fun!
If you are just starting your adventure with badminton, it's best to learn it with a professional instructor and follow their advice from the very beginning. Learn how to hold the racket the right way, how to strike and how to avoid injury because it is speed and strong legs that matter!
How does it work?
Your MultiSport card gives you access to thousands of facilities in Poland.
Find the one closest to you and ... enjoy it!
Use our search to find the nearest sports facility. With MultiSport you have access to thousands of places across Poland!
Found the place you want to go to? Ready, steady, go! Don't forget to take your MultiSport card and your ID. You can also use the MultiSport mobile app on your phone.
Take care of your body and mind
Turn off your phone, turn on positive thinking and take care of your body and well-being.
One card, plenty of possibilities
With MultiSport you can do a lot more than just go to the gym or the swimming pool. Find out more!