Squash is one of the fastest and most dynamic sports games in the world. Whether you're a die-hard fan of it or you're just starting your adventure with squash, search for a local squash club and play today!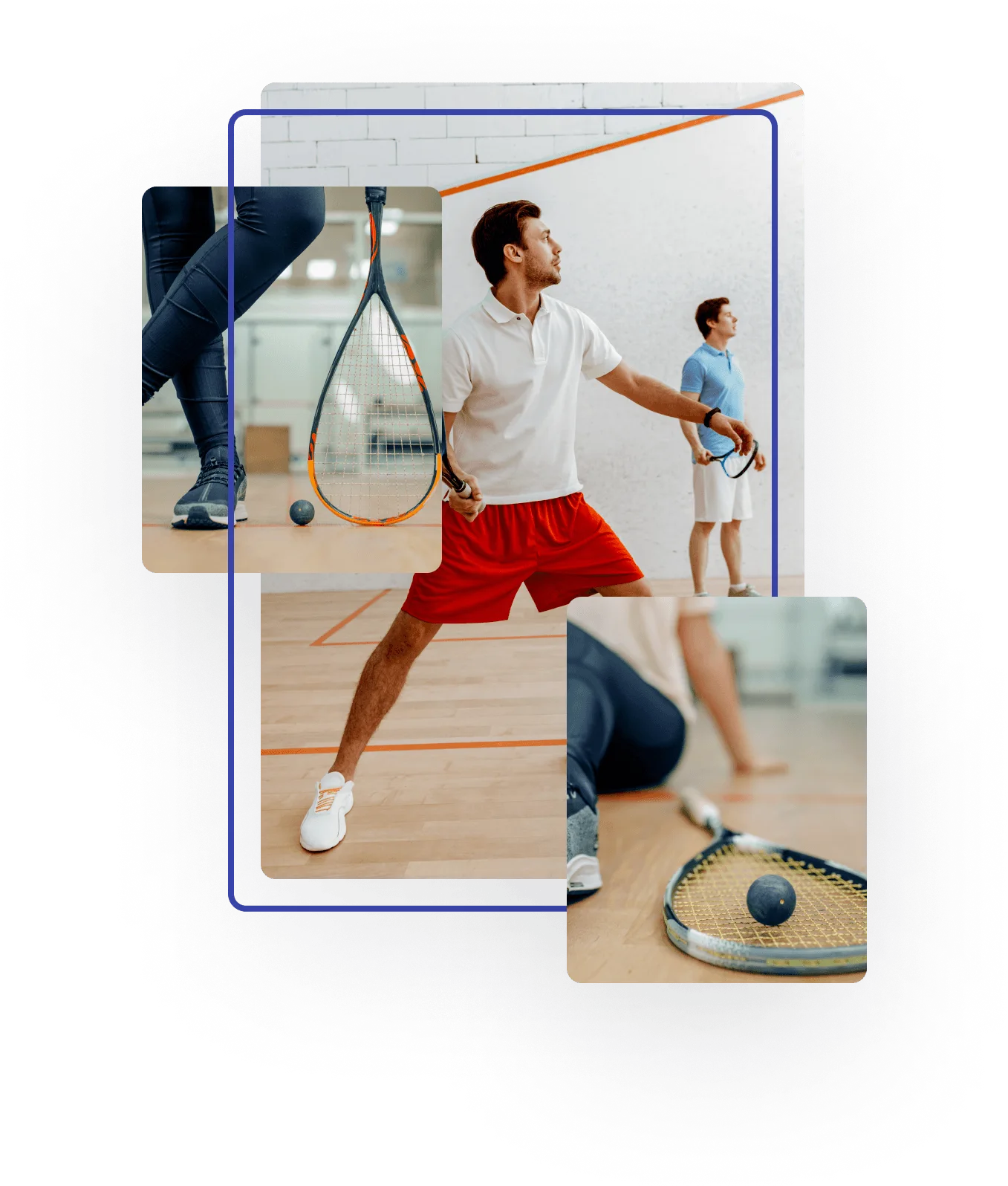 Get the endorphins flowing! Two rockets, a squash ball, a competitor, and a wall are all you need to get started. Get your game on!
Search for the nearest facility.
Make sure that the facility accepts your card.
Take your MultiSport card and your ID with you.
Have fun!
After a long and hard day, squash will help you get rid of all the negative emotions! Not only will you burn calories, but also sweat out toxins. Find the closest sports facility and hit the court today!
How does it work?
Your MultiSport card gives you access to thousands of facilities in Poland.
Find the one closest to you and ... enjoy it!

Find a facility
Use our search to find the nearest sports facility. With MultiSport you have access to thousands of places across Poland!

Take your card
Found the place you want to go to? Ready, steady, go! Don't forget to take your MultiSport card and your ID. You can also use the MultiSport mobile app on your phone.

Take care of your body and mind
Turn off your phone, turn on positive thinking and take care of your body and well-being.
One card, plenty of possibilities
With MultiSport you can do a lot more than just go to the gym or the swimming pool. Find out more!