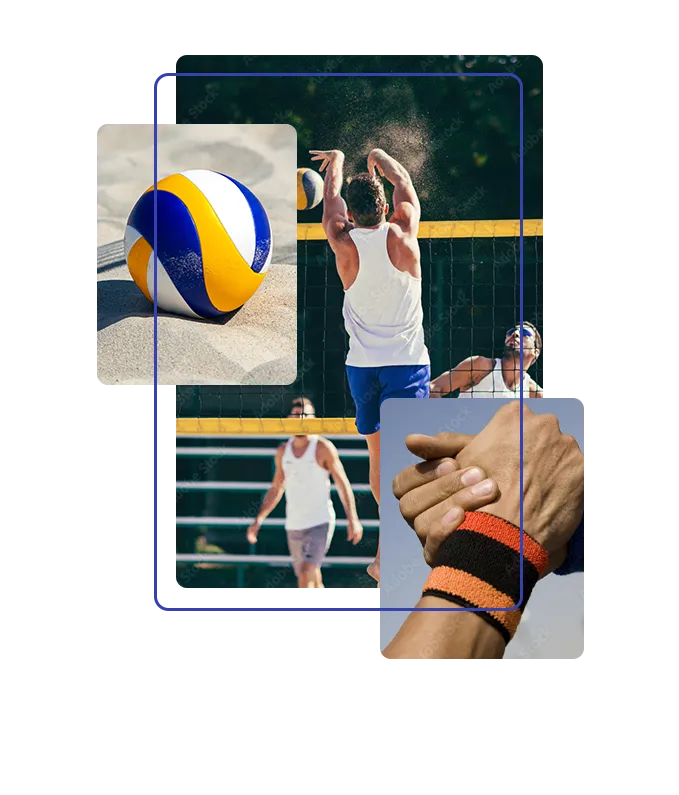 active summer
Feel the competitive energy
Get ready for a team game that will help you burn calories without even thinking about it! Volleyball gives you an opportunity to combine fun with your friends with being outdoors. This combo is a real health booster!
Find the nearest beach volleyball court.
Check if the facility accepts your card.
Take your card and an identity document with you.
Enjoy the game!
Healthy body and a massive endorphin boost
Beach volleyball is the most popular summer sport. Get the most of its benefits this summer. Improve your physical performance, overall fitness and balance, and speed up the reflexes. In addition, beach volleyball encourages cooperation and healthy competition.
Step onto the court and let the volleyball frenzy begin!
How does it work?
Your MultiSport card gives you access to thousands of facilities in Poland.
Find the one closest to you and ... enjoy it!

Find a facility
Use our search to find the nearest sports facility. With MultiSport you have access to thousands of places across Poland!

Take your card
Found the place you want to go to? Ready, steady, go! Don't forget to take your MultiSport card and your ID. You can also use the MultiSport mobile app on your phone.

Take care of your body and mind
Turn off your phone, turn on positive thinking and take care of your body and well-being.
One card, plenty of possibilities
With MultiSport you can do a lot more than just go to the gym or the swimming pool. Find out more!