Do you want to strengthen your body and improve your physical health? Nothing easier! With your MultiSport card, you can choose from a wide range of fitness classes available in gyms all over Poland.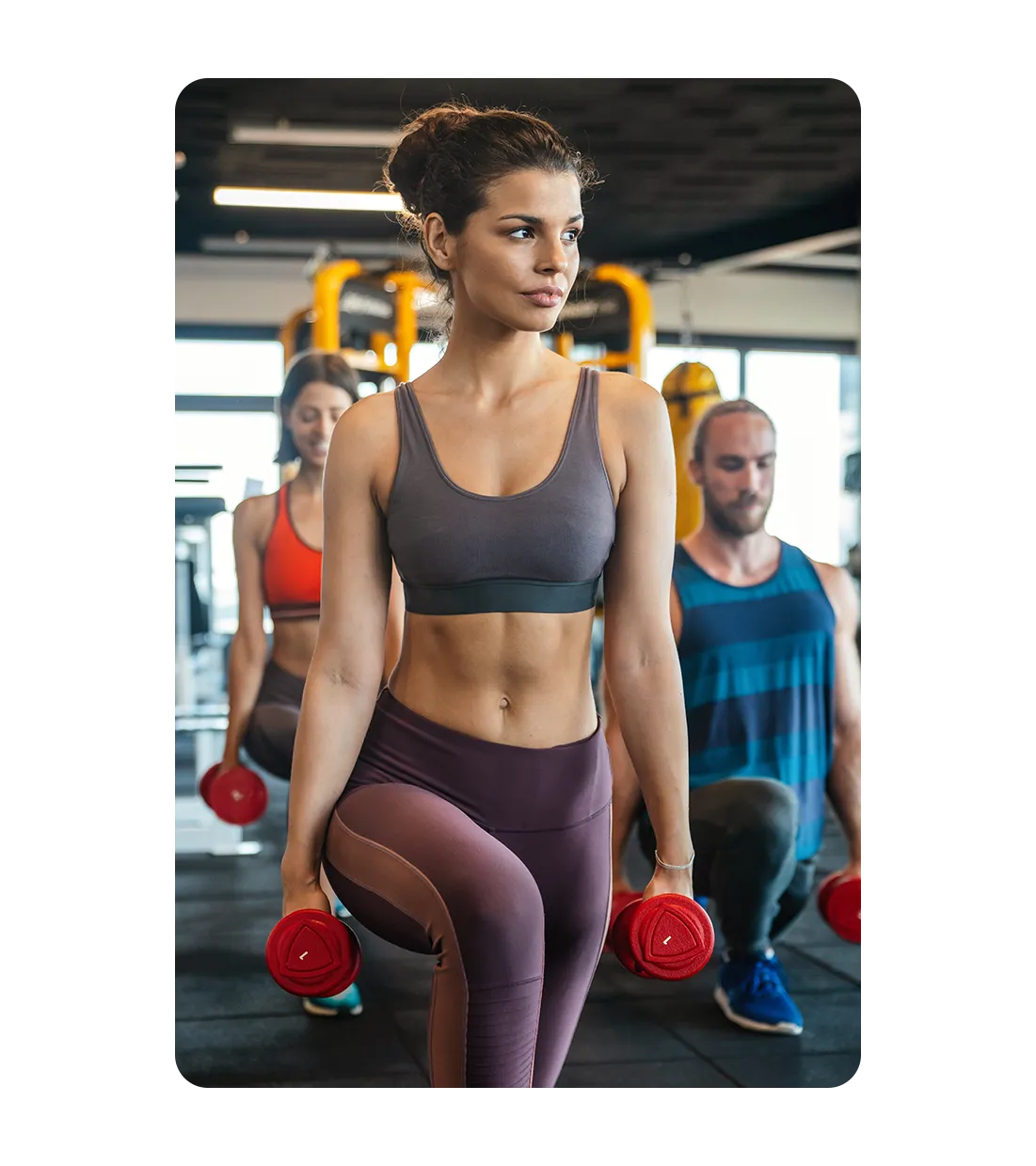 Oh, these curves! See how step classes, dumbbells, or kettlebell can shape your body. Come to class and start working out regularly. Nearly 3 million people in Poland have done it – so can you!
Search for the nearest facility.
Make sure that the facility accepts your card.
Take your MultiSport card and your ID with you.
Have fun!
Regardless of whether you want to lose weight, strengthen your muscles or stretch your body and forget about back pain, any kind of activity is always extremely beneficial! Ready?
How does it work?
Your MultiSport card gives you access to thousands of facilities in Poland.
Find the one closest to you and ... enjoy it!

Find a facility
Use our search to find the nearest sports facility. With MultiSport you have access to thousands of places across Poland!

Take your card
Found the place you want to go to? Ready, steady, go! Don't forget to take your MultiSport card and your ID. You can also use the MultiSport mobile app on your phone.

Take care of your body and mind
Turn off your phone, turn on positive thinking and take care of your body and well-being.
One card, plenty of possibilities
With MultiSport you can do a lot more than just go to the gym or the swimming pool. Find out more!