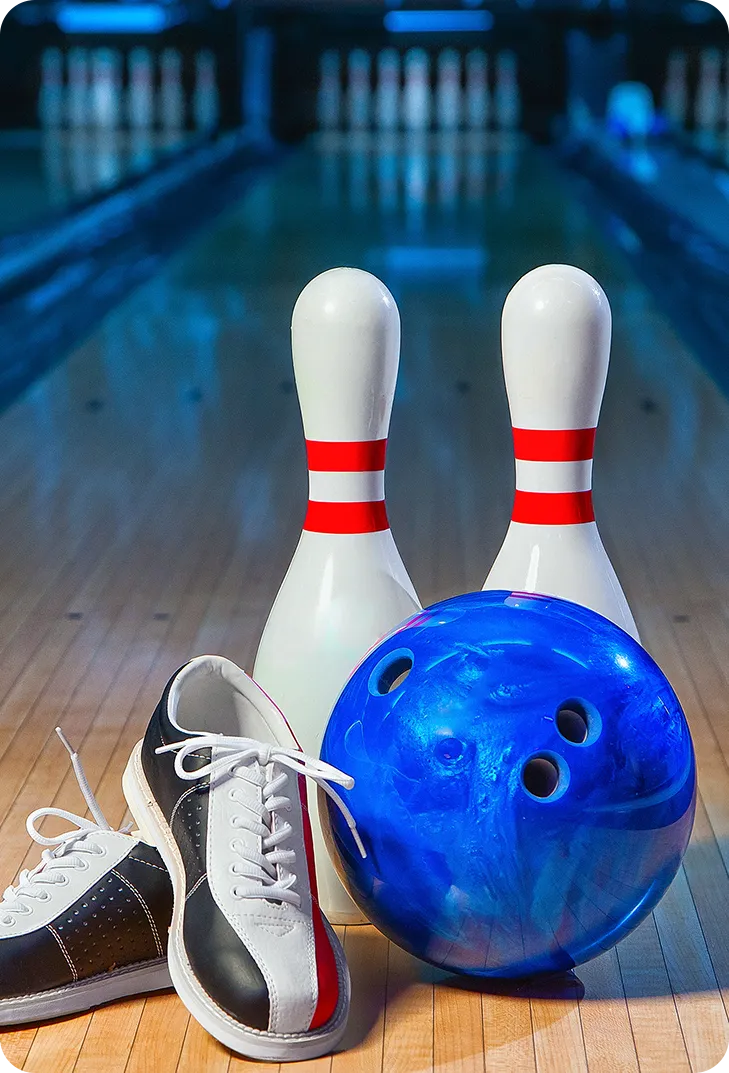 Bowling is a great sport for players of all ages and skills. It does not require any particular skills, and the risk of injury or burden on your joints is minimum, especially if you have had a short warmup. Just make sure you have comfortable clothes on, and you can rent special bowling shoes in the bowling centre.
Before visiting your selected facility, find out what the MultiSport card gives you and when you can use the bowling alley – you can also find this information in the description of the facility in the search engine.
1. Find a bowling centre that accepts MultiSport cards.
2. Make sure the facility accepts your card type.
3. Bring your card and an identity document with you or enter with your mobile card in the MultiSport app.
4. Enjoy the game!
Why is it a good idea to go bowling?
When you think of bowling, you mainly think of having fun but it is also an excellent aerobic training that improves your blood circulation, releases endorphins and helps build your shape and endurance. When you are throwing the ball, your shoulder girdle and you arm muscles work intensively and the calories just keep burning while you are having fun – you can burn up to 200 calories in an hour!
How does it work?
Your MultiSport card gives you access to thousands of facilities in Poland.
Find the one closest to you and ... enjoy it!

Find a facility
Use our search to find the nearest sports facility. With MultiSport you have access to thousands of places across Poland!

Take your card
Found the place you want to go to? Ready, steady, go! Don't forget to take your MultiSport card and your ID. You can also use the MultiSport mobile app on your phone.

Take care of your body and mind
Turn off your phone, turn on positive thinking and take care of your body and well-being.
One card, plenty of possibilities
With MultiSport you can do a lot more than just go to the gym or the swimming pool. Find out more!