How about an hour of cycling every day? With MultiSport, it's possible!
Hop on your bike and explore the city today!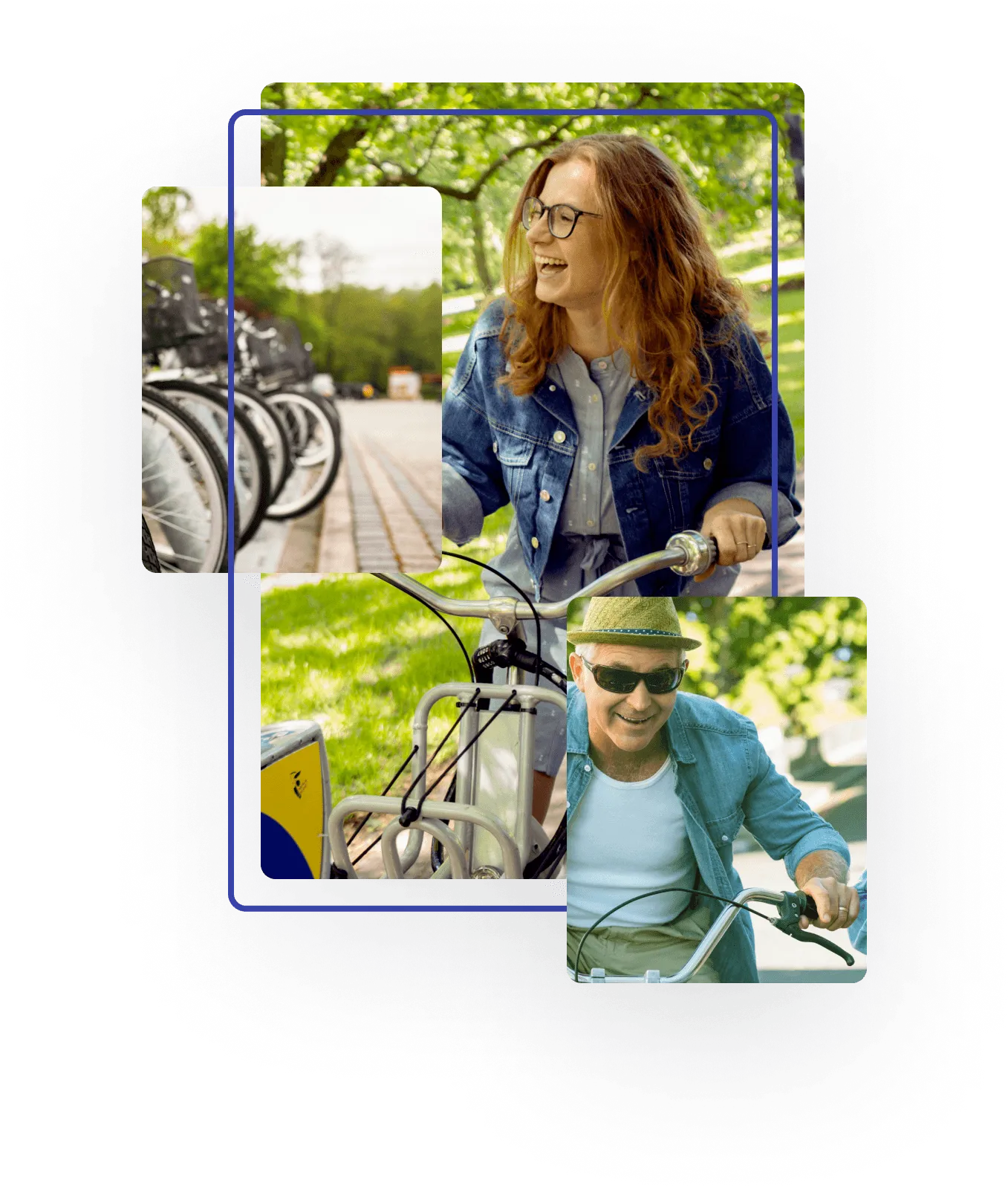 Enjoy it to the fullest! Your MultiSport card gives you 60 minutes of city bike rides every day in over 30 cities in Poland. When registering on the Nextbike website, it is necessary to pay an initial fee of 10 PLN, which is a security in case of exceeding the driving time. This is the only one-time cost of using Nextbike bikes.
60 minutes of city bike rides every day

In over 30 cities in Poland

Available 24/7

Renting a bike does not reduce the number of entrances on your MultiSport card
How does it work?
Create a NextBike account, rent a bike and enjoy the ride.

Create an account in the NextBike system using the code that we will send to your phone number.

Rent a bike at any station.

Explore the city, commute or just enjoy the ride for 1 hour.
Warszawa

Wrocław

Zielona Góra

Koszalin

Kołobrzeg

Tarnów

Olsztyn

Konin

Grodzisk Mazowiecki

Piaseczno
See in which other cities you can use Nextbike bikes!

I'm checking
Frequently asked questions
What type of MultiSport card entitles you to use the Nextbike offer?
Can my child rent a city bike with the MultiSport Kids card?
Will renting a city bike deduct the number of entries from my MultiSport Light or MultiSport Classic card?
I already have a Nextbike account, but my MultiSport card is no longer active. Do I have to create a new account?
I already created a Nextbike account last year. Do I have to create a new one?
I already have a Nextbike account. How can I add my MultiSport card number to it?
How much does it cost to create a Nextbike account?
What time can I rent a bike?
How many bikes can I rent at the same time?
How long can I rent a bike at no extra cost?
Can I also rent electric bikes in the NextBike system as part of the service?
Contact us
If you have any more questions, please feel free to contact us. We are happy to help!