Gym is for everybody, as is the wide variety of health benefits it offers. With your MultiSport card you have access to thousands of fitness clubs and gyms all over Poland. Hit the gym today.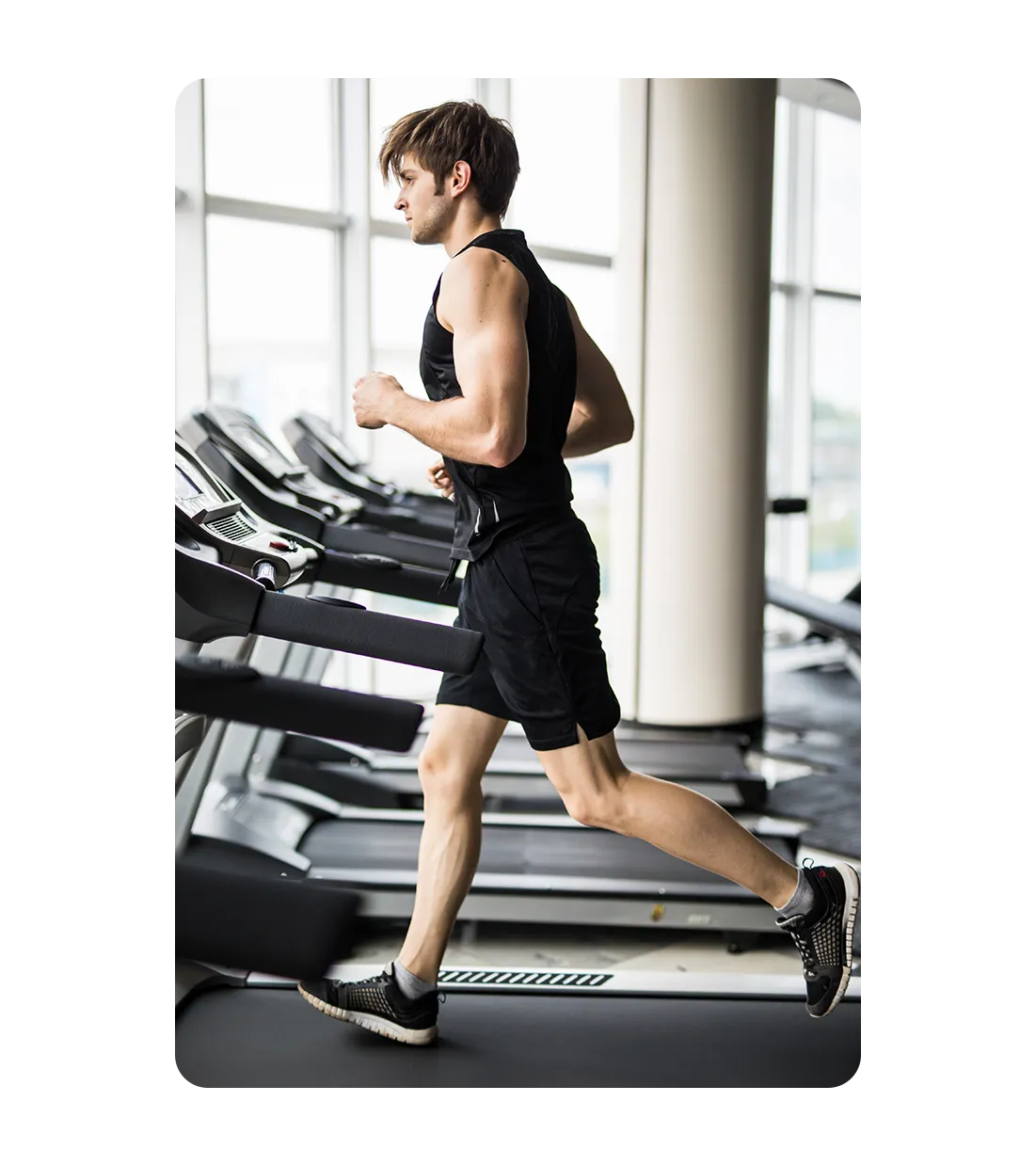 We all know that an active lifestyle is important, but it's also good to know how to do work on your body. A strength training pushes your muscles outside of their comfort zone, preparing them for the next challenge.
Search for the nearest gym.
Make sure that the facility accepts your card.
Take your MultiSport card and your ID with you.
Have fun!
Why should you go to the gym?
Working out at the gym challenges and motivates you. It lets you face and fight your weaknesses. Apart from that, it gives you a huge boost of positive energy and endorphins during your workout session.
How does it work?
Your MultiSport card gives you access to thousands of facilities in Poland.
Find the one closest to you and ... enjoy it!

Find a facility
Use our search to find the nearest sports facility. With MultiSport you have access to thousands of places across Poland!

Take your card
Found the place you want to go to? Ready, steady, go! Don't forget to take your MultiSport card and your ID. You can also use the MultiSport mobile app on your phone.

Take care of your body and mind
Turn off your phone, turn on positive thinking and take care of your body and well-being.
One card, plenty of possibilities
With MultiSport you can do a lot more than just go to the gym or the swimming pool. Find out more!