Do you need a cool way to work out over the winter? Ice skating is a lot of fun but it's also a great way to keep fit while enjoying yourself. Find your local ice rink and experience the fun yourself!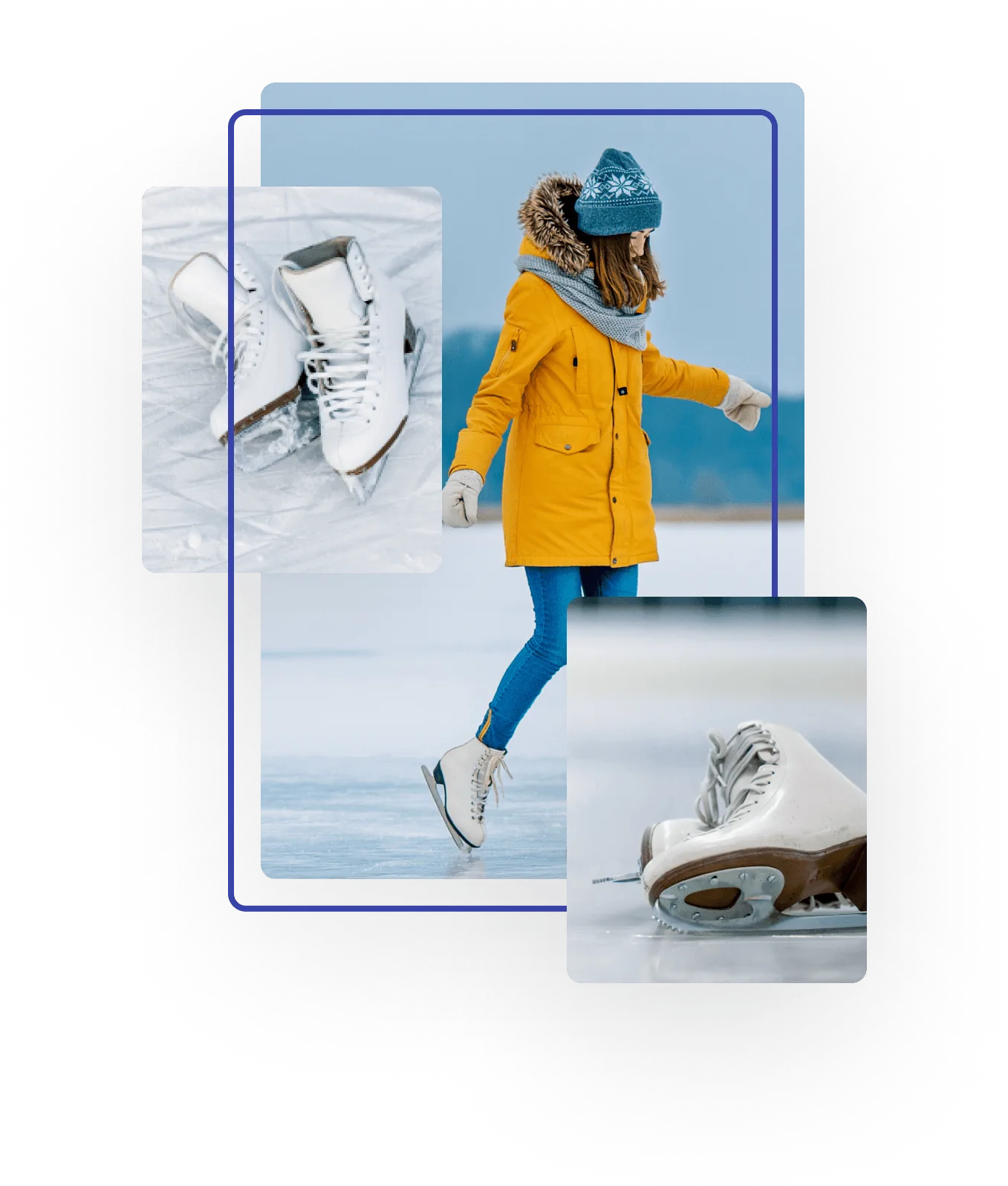 Better physical health and plenty of fun
Skating puts to work nearly every muscle group in the body, it also builds up the leg and abdominal muscles. And it's a lot of fun to glide around the ice – you won't even notice that you're working out!
Search for the nearest ice rink.
Make sure that the facility accepts your card.
Take your MultiSport card and your ID with you.
Have fun!
Going to the ice rink doesn't require any special planning or huge expenses – it's pure fun! Ice skating improves your overall balance and perfectly tones your body by engaging every single muscle. It burns up to 300 calories per hour, making it a great way to lose or maintain weight.
How does it work?
Your MultiSport card gives you access to thousands of facilities in Poland.
Find the one closest to you and ... enjoy it!

Find a facility
Use our search to find the nearest sports facility. With MultiSport you have access to thousands of places across Poland!

Take your card
Found the place you want to go to? Ready, steady, go! Don't forget to take your MultiSport card and your ID. You can also use the MultiSport mobile app on your phone.

Take care of your body and mind
Turn off your phone, turn on positive thinking and take care of your body and well-being.
One card, plenty of possibilities
With MultiSport you can do a lot more than just go to the gym or the swimming pool. Find out more!