Do you want to relax and have fun? Give table tennis a try! Enhance your reflexes, reaction time, and just enjoy the time with your friends. Sounds good? It sure does!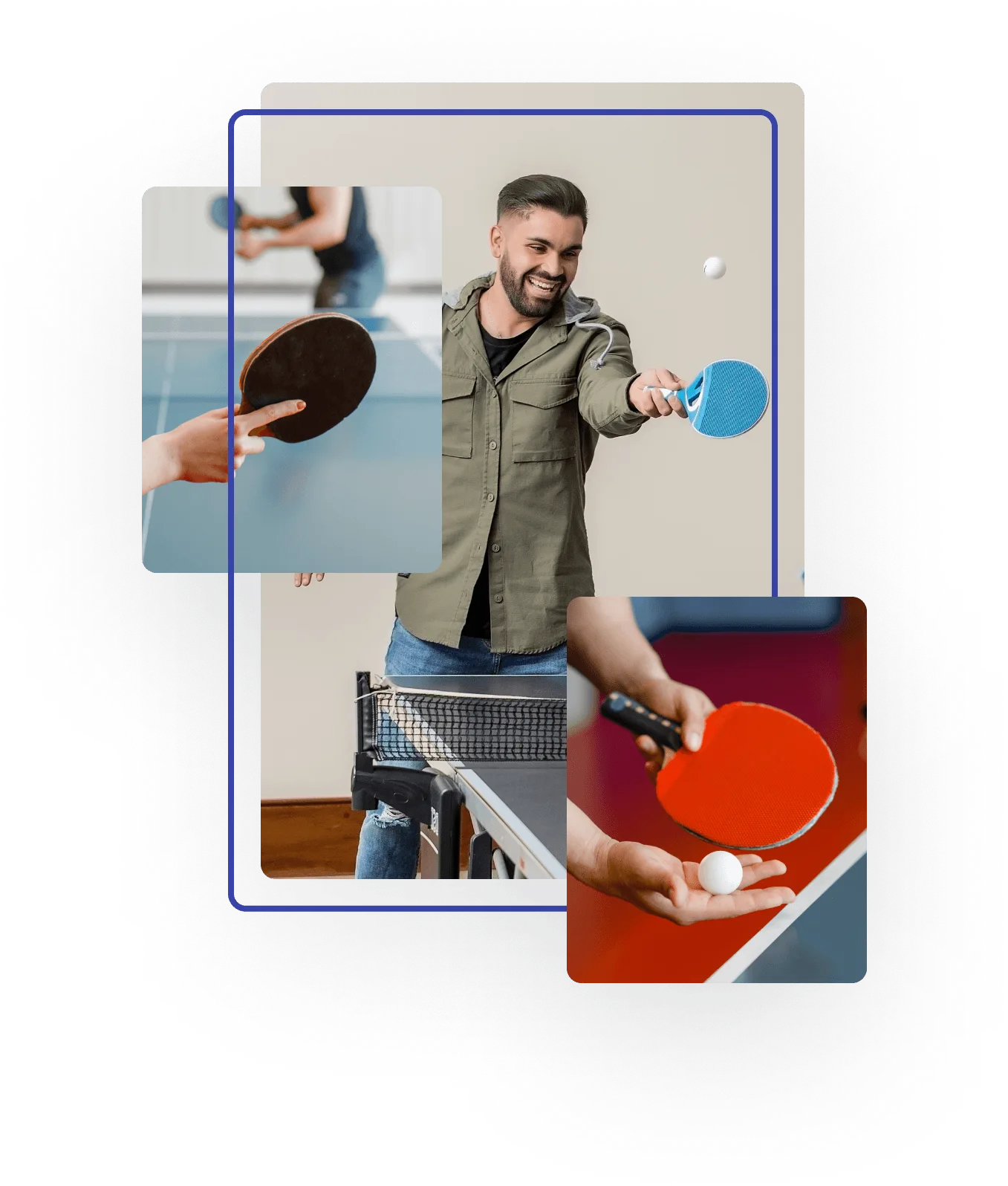 With the MultiSport card, you'll have no trouble finding a sports facility in your city that gives you the opportunity to rent a table. Take advantage of a reduced fee for your visit and get carried away in a whirlwind of fun!
You can find the details in the description of a given facility in the search engine.
Search for the nearest facility.
Make sure that the facility accepts your card.
Take your MultiSport card and your ID with you.
Have fun!
Great fun in the best company
Table tennis is one of the most popular games in the world. For over 100 years, players have been playing it to improve their reaction time, speed, and coordination. Start playing the quickest game in the world today!
How does it work?
Your MultiSport card gives you access to thousands of facilities in Poland.
Find the one closest to you and ... enjoy it!

Find a facility
Use our search to find the nearest sports facility. With MultiSport you have access to thousands of places across Poland!

Take your card
Found the place you want to go to? Ready, steady, go! Don't forget to take your MultiSport card and your ID. You can also use the MultiSport mobile app on your phone.

Take care of your body and mind
Turn off your phone, turn on positive thinking and take care of your body and well-being.
One card, plenty of possibilities
With MultiSport you can do a lot more than just go to the gym or the swimming pool. Find out more!