Do you like challenging workouts? If so, working out on an indoor bike to the music is for you! It's not only a great sport, but it's also so much fun!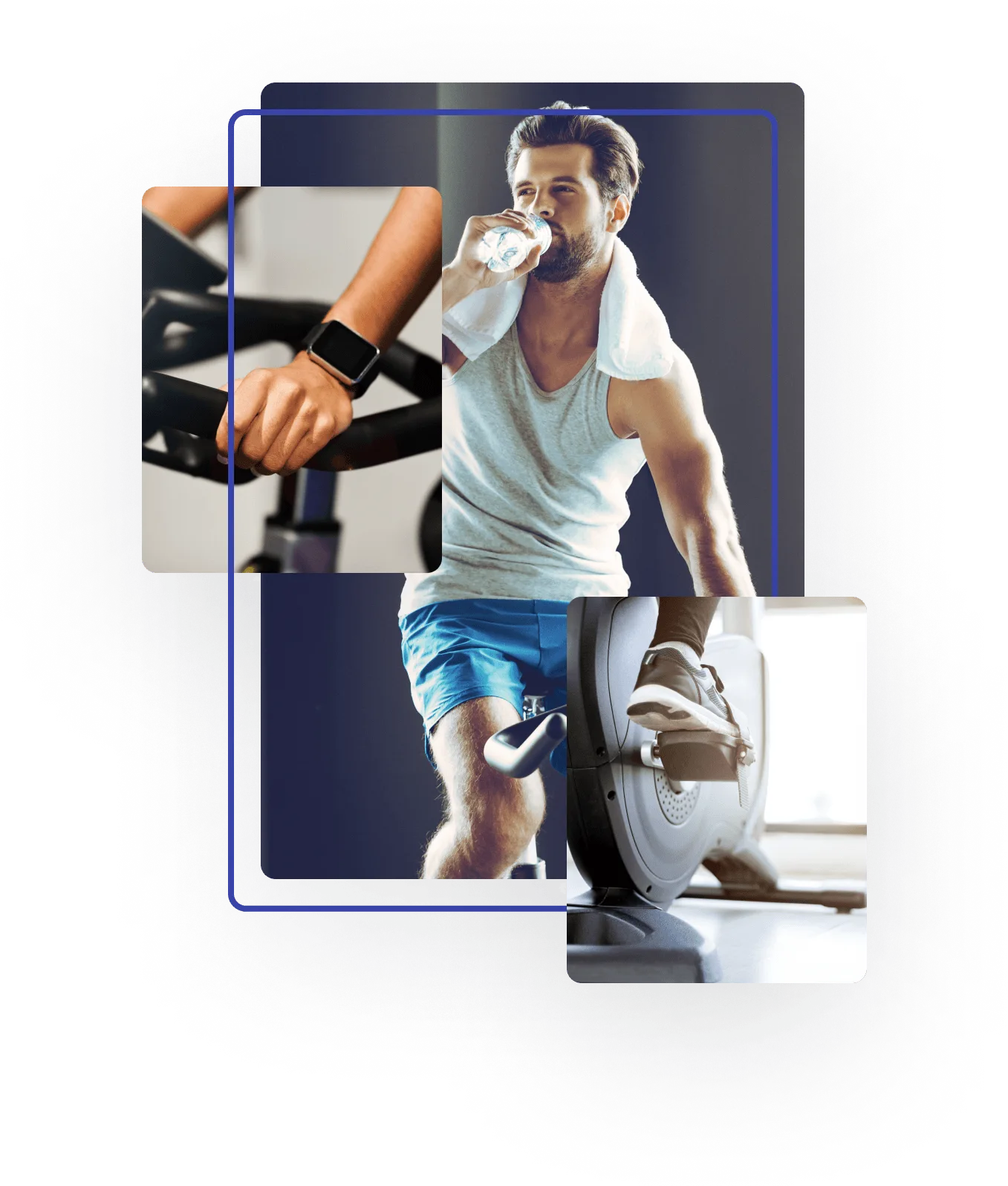 Indoor cycling is the perfect training for those who want to quickly lose weight and for those that want to boost their energy level. You will burn an average of 700 calories per hour! Find the closest property and try it today!
Search for the nearest facility.
Make sure that the facility accepts your card.
Take your MultiSport card and your ID with you.
Have fun!
Despite its intensity, indoor cycling is a workout for everyone. It has a positive effect on your entire body. Attending indoor cycling classes on a regular basis improves your physical health. On top of that, you will strengthen your muscles, lose unnecessary weight, and put your body in shape.
How does it work?
Your MultiSport card gives you access to thousands of facilities in Poland.
Find the one closest to you and ... enjoy it!

Find a facility
Use our search to find the nearest sports facility. With MultiSport you have access to thousands of places across Poland!

Take your card
Found the place you want to go to? Ready, steady, go! Don't forget to take your MultiSport card and your ID. You can also use the MultiSport mobile app on your phone.

Take care of your body and mind
Turn off your phone, turn on positive thinking and take care of your body and well-being.
One card, plenty of possibilities
With MultiSport you can do a lot more than just go to the gym or the swimming pool. Find out more!