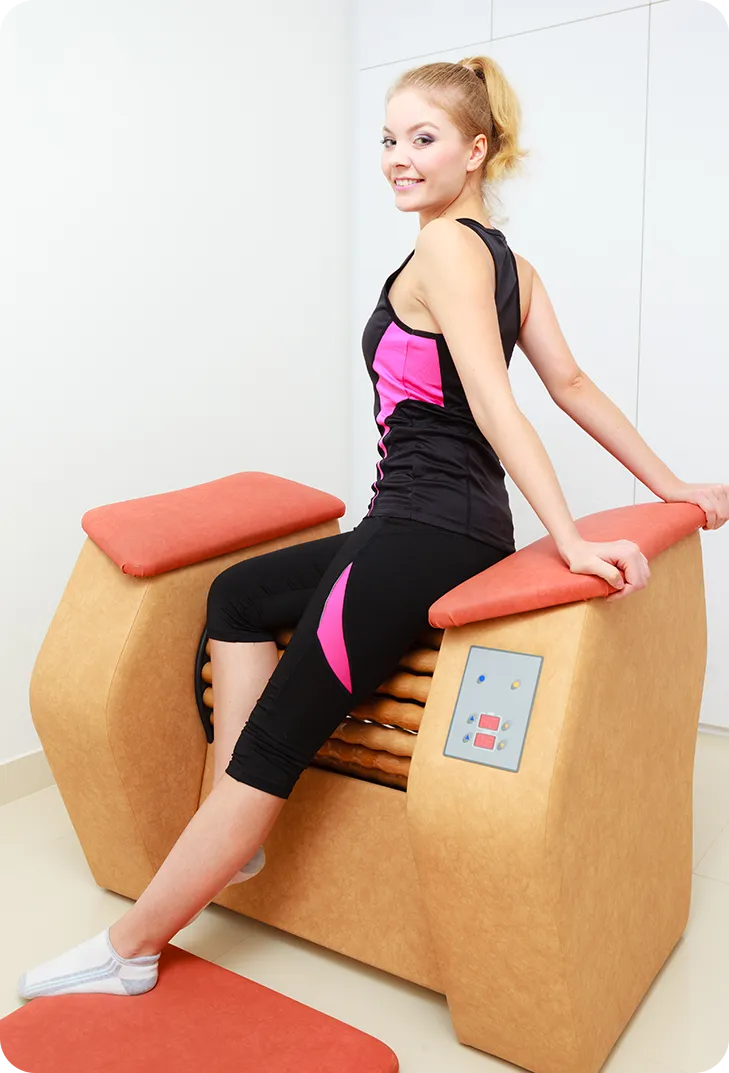 Rolletic sessions are an excellent way to support a healthy diet and regular physical activity. The Rolletic device has wooden rolls that massage the entire body and by doing so boost the metabolism and burn fat tissue in a natural way.
Find out how it works!
1. Find a facility that offers a Rolletic massage.
2. Make sure the facility accepts your card type. Check the additional information on the facility use – you will find it in the description of the facility in the search engine.
3. Bring your card and an identity document with you or enter with your mobile card in the MultiSport app.
4. Relax and enjoy your life!
What are the benefits of a Rolletic massage?
Rolletic is a multi-functional massage that will help you regenerate your body after an intense physical workout and reduce the effects of sedentary lifestyle. It will also help you tone individual body parts. It supports your muscular, digestive, lymphatic and nervous systems, and helps you get more flexible muscles, better immunity and a detoxicated, slimmer body.
Better mood and an energy boost are guaranteed!
How does it work?
Your MultiSport card gives you access to thousands of facilities in Poland.
Find the one closest to you and ... enjoy it!

Find a facility
Use our search to find the nearest sports facility. With MultiSport you have access to thousands of places across Poland!

Take your card
Found the place you want to go to? Ready, steady, go! Don't forget to take your MultiSport card and your ID. You can also use the MultiSport mobile app on your phone.

Take care of your body and mind
Turn off your phone, turn on positive thinking and take care of your body and well-being.
One card, plenty of possibilities
With MultiSport you can do a lot more than just go to the gym or the swimming pool. Find out more!