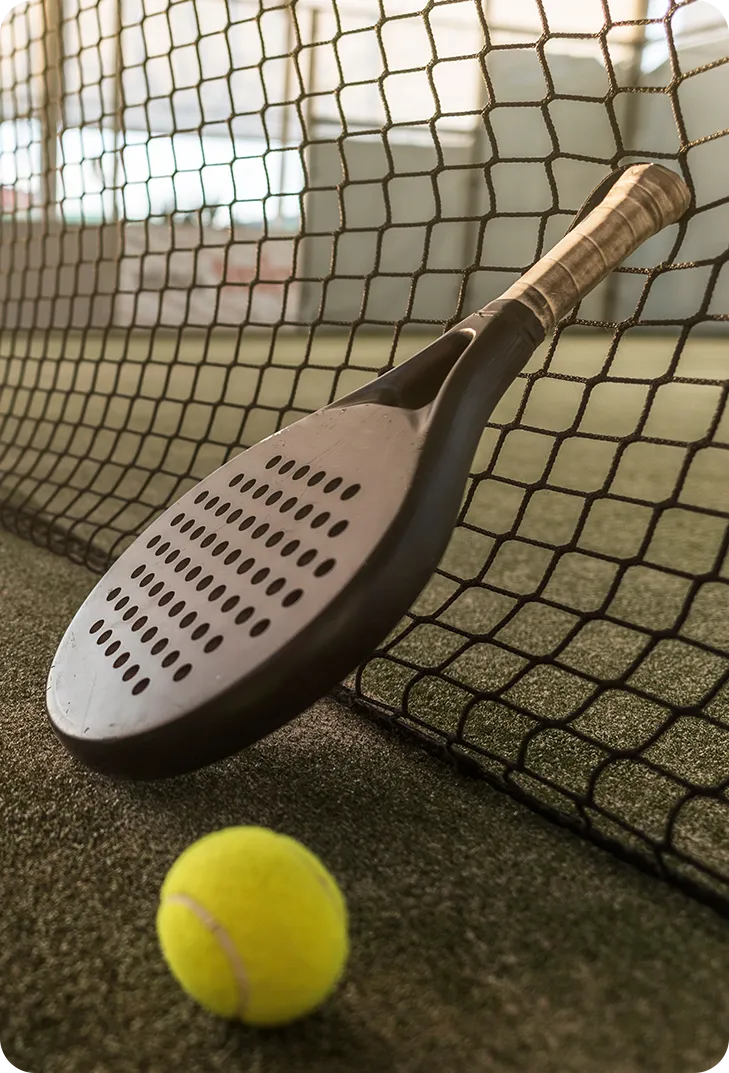 Padel is a racket sport that combines the rules and techniques of tennis and squash. However, it is not as demanding when it comes to the technique and one's physical shape, so players can enjoy the game from the very first time they hit a ball.
Get your friends together and get to know this unique sports discipline!
1. Find a facility that offers a padel court.
2. Make sure the facility accepts your card type. Check the additional information on the facility use – you will find it in the description of the facility in the search engine.
3. Bring your card and an identity document with you or enter with your mobile card in the MultiSport app.
4. Enjoy the game!
Why is it a good idea to play padel?
Padel is not as fast-paced as tennis. You are playing with a short, maneuverable racket. It is easy to pick up which makes it a great sport for everyone! Even though it is a great fun, it is most of all a great aerobic training which will not only improve your shape and well-being but it will also beautifully tone your arms, legs and buttocks. As you are playing in doubles, you get double fun and you can share your successes! You must give it a try!
How does it work?
Your MultiSport card gives you access to thousands of facilities in Poland.
Find the one closest to you and ... enjoy it!

Find a facility
Use our search to find the nearest sports facility. With MultiSport you have access to thousands of places across Poland!

Take your card
Found the place you want to go to? Ready, steady, go! Don't forget to take your MultiSport card and your ID. You can also use the MultiSport mobile app on your phone.

Take care of your body and mind
Turn off your phone, turn on positive thinking and take care of your body and well-being.
One card, plenty of possibilities
With MultiSport you can do a lot more than just go to the gym or the swimming pool. Find out more!