Do you want to burn calories, develop greater balance, and work on your self-confidence? Try pole dance classes – the perfect combination of acrobatic stunts, gymnastics, and dance!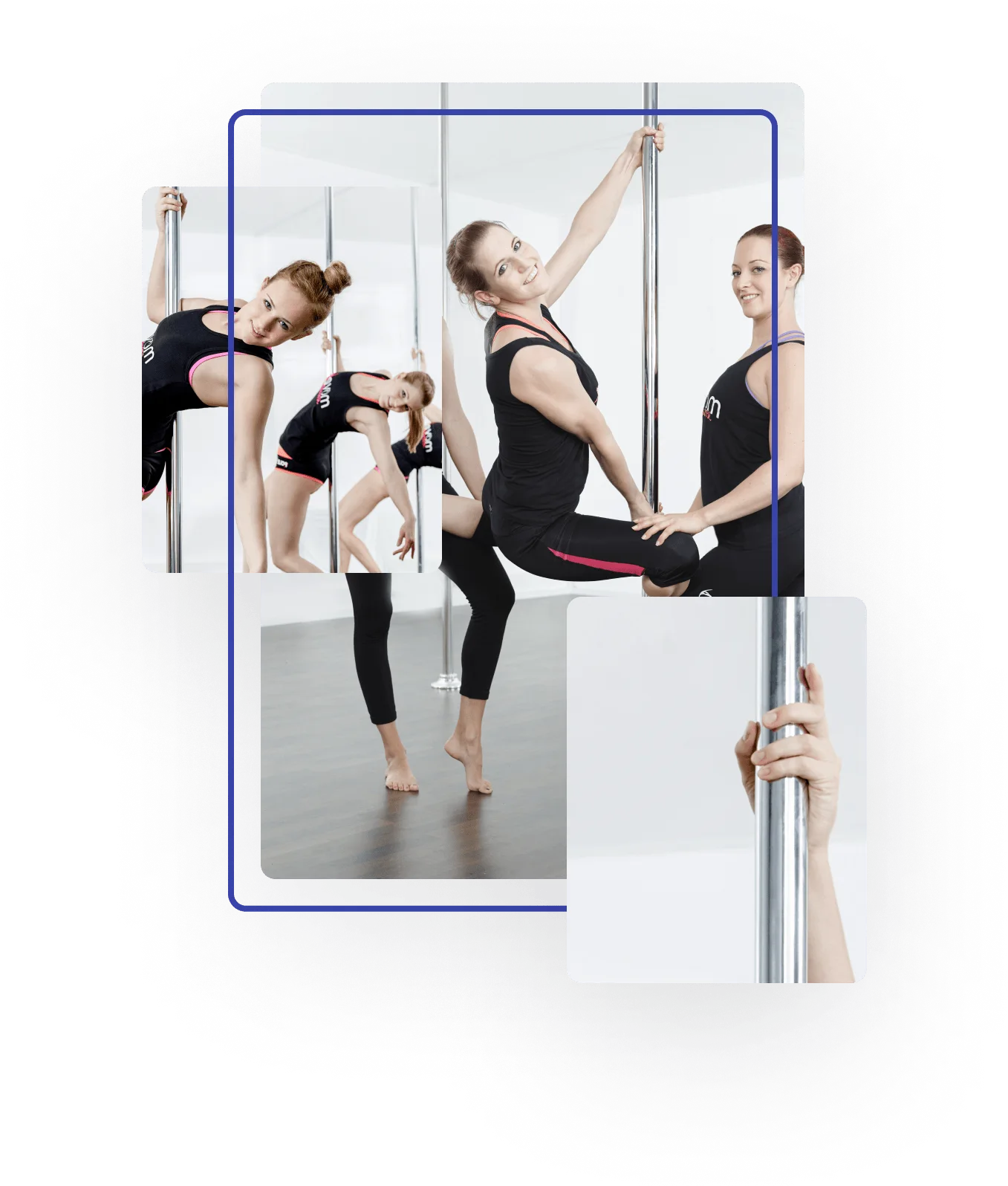 Apart from dance moves, pole dance concentrates mainly on physical strength and technical aspects for each of the movements. By practicing regularly, you will strengthen your arms, abdomen, and legs as well as develop better flexibility. Give it a try!
Search for the nearest facility
Make sure that the facility accepts your card.
Take your MultiSport card and your ID with you.
Have fun!
Put on some comfy clothes
If you're just starting out with pole dance, choose an entry-level class and try it out! Remember to dress up comfortably – a top and shorts will work best in class. And guess what? You won't need shoes with you – all you need are your bare feet!
How does it work?
Your MultiSport card gives you access to thousands of facilities in Poland.
Find the one closest to you and ... enjoy it!

Find a facility
Use our search to find the nearest sports facility. With MultiSport you have access to thousands of places across Poland!

Take your card
Found the place you want to go to? Ready, steady, go! Don't forget to take your MultiSport card and your ID. You can also use the MultiSport mobile app on your phone.

Take care of your body and mind
Turn off your phone, turn on positive thinking and take care of your body and well-being.
One card, plenty of possibilities
With MultiSport you can do a lot more than just go to the gym or the swimming pool. Find out more!