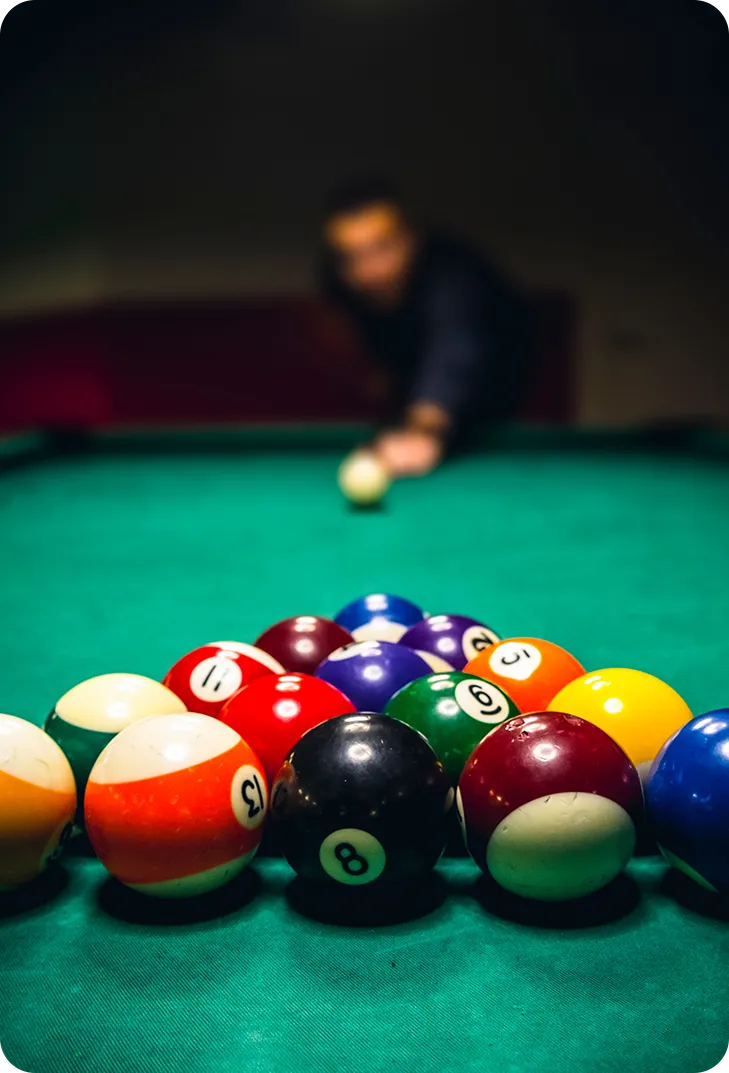 Do you feel like playing something that is both enjoyable and competitive? Playing pool will give you much more because it will teach you concentration and collaboration if you are playing with a team.
Before visiting your selected facility, find out what the MultiSport card gives you and when you can use the pool table – you can also find this information in the description of the facility in the search engine.
1. Find a facility that offers pool.
2. Make sure the facility accepts your card type.
3. Bring your card and an identity document with you or enter with your mobile card in the MultiSport app.
4. Enjoy the game!
Pool for your body and mind
Your mind, focused on pocketing the ball, is not the only body part working when you are playing pool. Your leg arm and back muscles are also being toned, and so are the core muscles that stabilise your backbone and help you maintain the right body posture. Practice the precision of your movements and coordination without risking an injury! Check out today where you can play your next game of pool!
How does it work?
Your MultiSport card gives you access to thousands of facilities in Poland.
Find the one closest to you and ... enjoy it!

Find a facility
Use our search to find the nearest sports facility. With MultiSport you have access to thousands of places across Poland!

Take your card
Found the place you want to go to? Ready, steady, go! Don't forget to take your MultiSport card and your ID. You can also use the MultiSport mobile app on your phone.

Take care of your body and mind
Turn off your phone, turn on positive thinking and take care of your body and well-being.
One card, plenty of possibilities
With MultiSport you can do a lot more than just go to the gym or the swimming pool. Find out more!