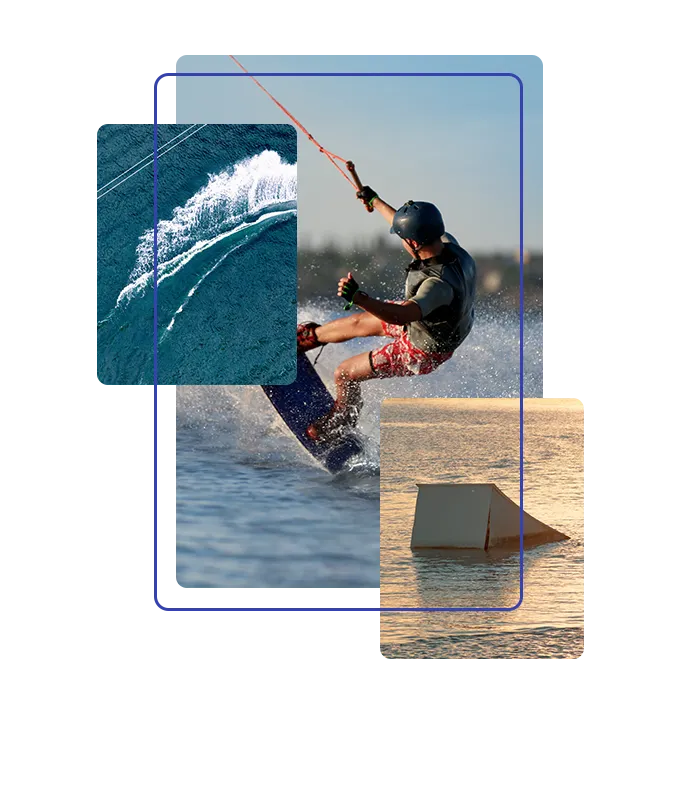 ACTIVE SUMMER
Ride a wave
Wakeboarding is a water sport in which the rider stands on a board which is towed by a rope attached to a system of winches and cables. No previous experience or extra equipment is needed, and an unforgettable experience comes with the package. In Poland, wakeboarding is gaining popularity, and more and more wake parks are set up, often on water bodies within city limits.
Find the nearest wake park.

Check if the facility accepts your card.

Take your card and an identity document with you.

Enjoy the game!
Wakeboarding is a sport for everyone, regardless of age or fitness level. It's a good way to add variety to your summer routine and a great idea to spend your leisure time actively. It improves fitness, agility, general motor coordination, and muscle work. Learning new moves on the wakeboard brings plenty of joy and satisfaction!
How does it work?
Your MultiSport card gives you access to thousands of facilities in Poland.
Find the one closest to you and ... enjoy it!

Find a facility
Use our search to find the nearest sports facility. With MultiSport you have access to thousands of places across Poland!

Take your card
Found the place you want to go to? Ready, steady, go! Don't forget to take your MultiSport card and your ID. You can also use the MultiSport mobile app on your phone.

Take care of your body and mind
Turn off your phone, turn on positive thinking and take care of your body and well-being.
One card, plenty of possibilities
With MultiSport you can do a lot more than just go to the gym or the swimming pool. Find out more!