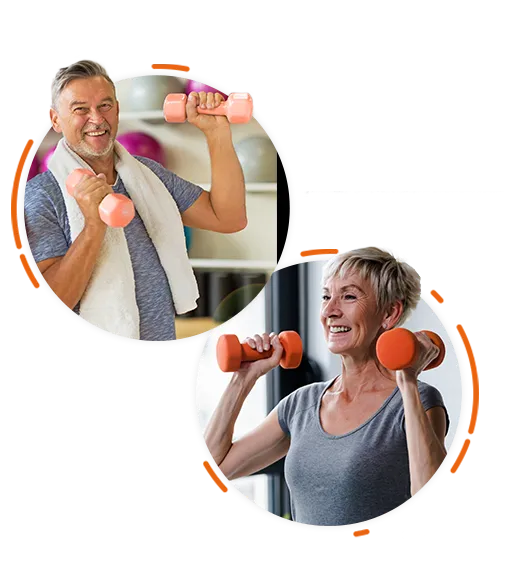 THE CARD FOR YOUR LOVED ONES
What is the MultiSport Senior?
MultiSport Senior is an additional card, designed for people over 60 years of age. The card gives you access to a full range of activities - every day, before 4 p.m., in over 3,700 facilities all over Poland.
As a holder of an "Employee" type card, you can order it for your loved ones - to get them moving and offer them different forms of recreation.
One card - many possibilities
The MultiSport Senior card inspires you to take care of a healthy lifestyle in many ways. A real support of physical activity for those over 60 years of age! MultiSport Senior is the only benefit card in Poland that allows people over the age of 60 to live a truly active life.


Access to over 3700 places
Swimming pools, fitness clubs as well as saunas and salt caves - the card facilitates the use of diverse facilities in cities all over Poland.

Special classes only for seniors
Seniors also gain access to an offer of activities recommended for their age group, such as zumba gold, aqua aerobic or tai chi.

Additional benefits
Having registered the MultiSport Senior card online, the card user can also benefit from the city bike rental or video yoga classes.
How can I order the MultiSport Senior card?
You can order the senior card at your work if your employer has signed a contract with the Benefit Systems.
Who can order the card?
The additional senior card can be ordered by any holder of a basic "Employee" type card: MultiSport Plus, MultiSport Classic, MultiSport Light.
How many cards can be ordered?
If you already have a basic card, you can safely order two MultiSport Senior cards. Ask your company's HR Department for any details.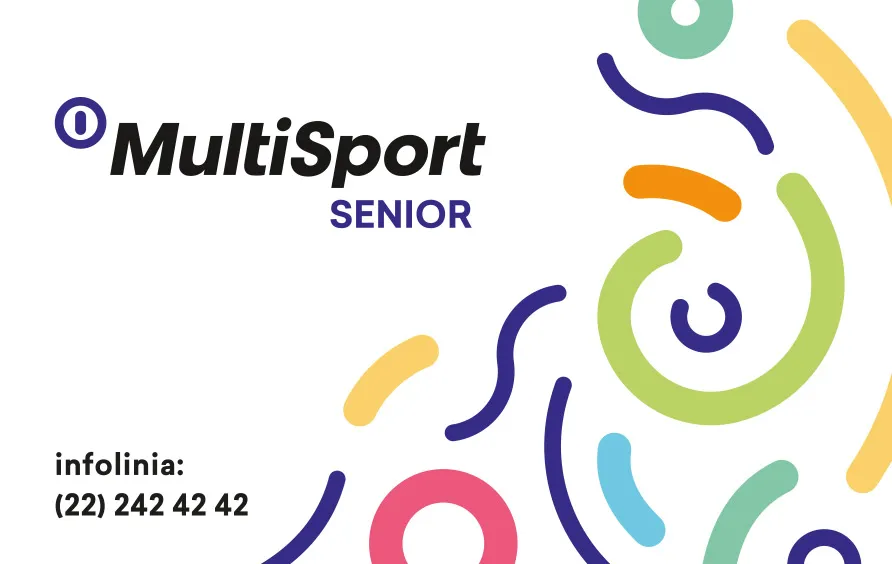 Say: YES to taking care of your loved ones' physical condition.
Show them that staying in good shape with the MultiSport Senior card is important and... really simple! Go to the website specifically dedicated to the users of the MultiSport Senior card, and check how easy it is to get hooked on a healthy lifestyle - at any age!
Frequently asked questions
How much does the MultiSport Senior card cost?
How can I order MultiSport Senior?
How many MultiSport Senior cards can I order?