Although the end of holidays is round the corner, you still have time to enjoy activities associated with the passing summer season. Say "yes!" to our ideas how to extend athletic summer, and heat up your MultiSport card before the autumn.
Bicycle and roller skates: wheels of energy
The bicycle and roller skates are the sporty hits of the summer – they are second to none for those who relish a smooth ride. Although the number of wheels to control is different for each activity, they both ensure effective and enjoyable aerobic workout in the open, which can be combined with family entertainment and admiring natural landscapes.
Regular cycling, roller skating or roller blading increases the efficiency of the respiratory system and has a positive effect on your heart. It improves coordination and posture, shapes your figure, especially the legs and glutes, and (particularly in the case of roller skates and roller blades), the abs and arms. This is also a great way of "incidental" fat burning – you just enjoy the ride basically without focusing on the workout as such ... and with moderate intensity training you can burn up to 500 calories per hour!
[Translate to English:]
Regularna jazda na rowerze, wrotkach czy łyżworolkach zwiększa wydolność układu oddechowego i pozytywnie wpływa na pracę serca, poprawia koordynację i równowagę, a także modeluje sylwetkę, zwłaszcza nogi i pośladki oraz (szczególnie w przypadku wrotek i rolek) brzuch i ramiona. To także świetny sposób na "bezwiedne" spalanie tkanki tłuszczowej – skupiając się na przyjemności z jazdy, w zasadzie nie czujesz, że trenujesz… a już przy wysiłku o średniej intensywności możesz spalić nawet 500 kalorii w godzinę!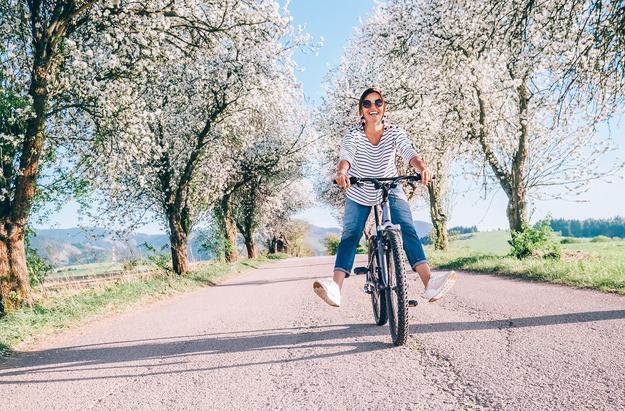 Whether you are a fan of two, six or eight wheels, take advantage of the last weeks of the favourable weather and do some regular outdoor training to strengthen your resistance to the first chilly days, and stock up on endorphins before the autumn gloom sets upon you. Remember that with the MultiSport card you have as much as one hour a day of free city bike rides – this is the wake-up call for getting into regular cycling to work or shops, or just for everyday trips.
And now for the best part: the end of summer does not have to mean the end of the roller skating or cycling season! Whatever the weather, you can use all-year roller skating rinks which you will find among the facilities accessible with your MultiSport card. You can use there a professionally designed roller-skating track or a special arena, rent all the necessary equipment and even take your first steps under the supervision of an experienced instructor! Also remember that a bicycle goes by many names: you can always hop from a cruiser or a mountain bike onto a stationary bike in a selected gym, where you will get in shape for the next spring and summer season.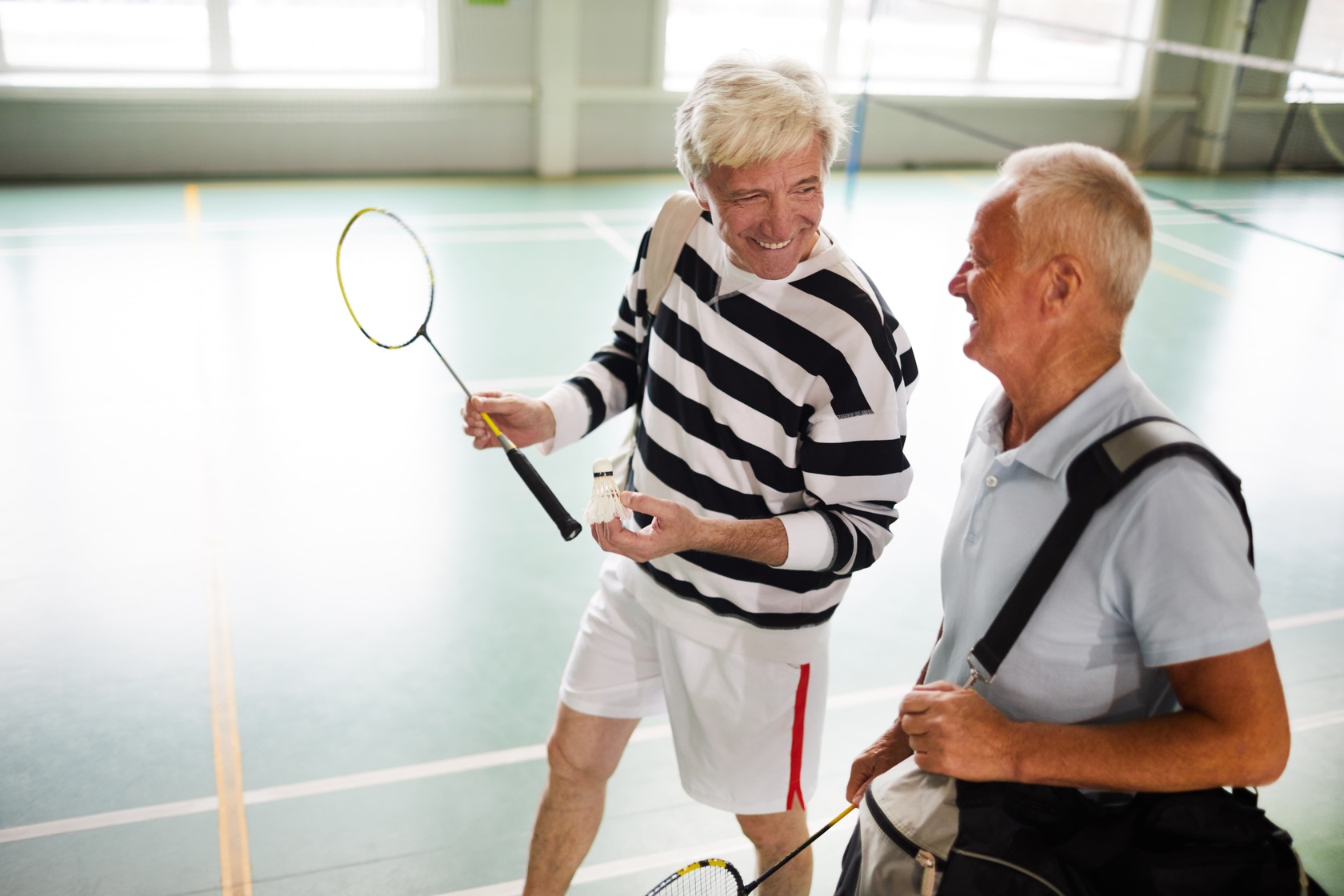 Badminton not only in summer – what do you say?
A meadow, garden, park, sometimes a beach … and a flutter of a graceful shuttlecock in the air! Do you also associate badminton with a typical summer and picnic entertainment? Remember that this is an official Olympic sport and at the same time a great idea for unconventional training even after the holidays! If by any chance you haven't played badminton this season – or on the contrary, you are just beginning to miss this summer activity – use these last warm and windless days for outdoor games with your family or friends.
However, if you want to discover the true potential of badminton, use a professional hall, where you will find a full-size court, equipment rental and professional help of a trainer who will take you to the next level of this sport.
Don't forget about badminton once the summer is over! As in the case of tennis or squash, "chasing" the birdie involves almost all muscle groups, including the deep muscles, whose work is necessary during the characteristic runs and stops. In addition, you enhance reflexes (which is also useful in everyday life!), precision of movements, fitness and, obviously, motor coordination. You also burn a lot of calories – but that's just a side effect of the pleasure you can derive from this special but still niche sport.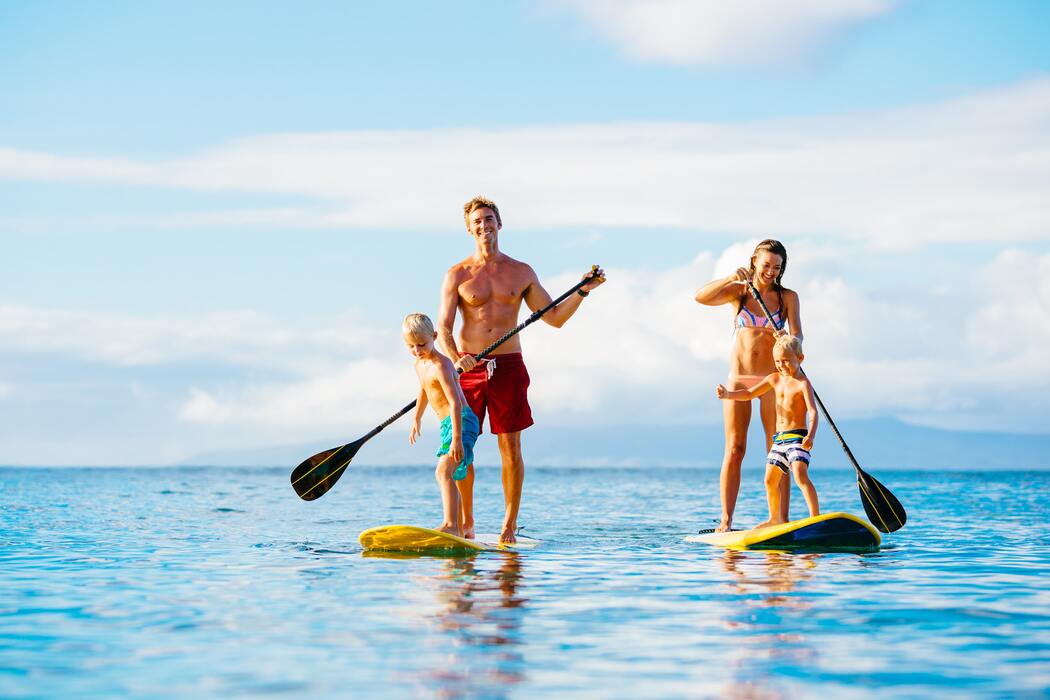 Weekend by the water: bet on SUP and kayak!
If you love spending your holidays by the water, make sure to use the last sunny weekends (and even afternoons!) for doing water sports. It does not have to be a holiday resort, especially if your holiday leave is over – just use the MultiSport to easily find a facility in your area, where you can rent the necessary equipment for the last water fun this season.
You still have the time to jump onto a kayak, pedalo or SUP! You can focus on intensive training and improve your speed record, or take it easy and enjoy recreational swimming in a fine company. If you are new to SUP (Stand Up Paddle) – a wide, flat board with minuscule draft on which you stand and propel yourself through the water with a paddle – you must try this activity to feel like a beginner surfer!
As long as summer lasts – use your MultiSport card as much as you want and… keep up the heat!