Active recreation may sound like a self-contradiction, but not for enthusiasts of sporting attractions. Which activities are worth giving a try? Below you will find some ideas available with the MultiSport card which you can try both during the summer days in your city and on vacation – in any region of Poland.
Her Highness, the Rocket: lawn tennis, squash and badminton
Lawn tennis – similar to its younger sibling squash – is a sport for strong-willed people who love fierce competition. If you want to prove yourself in this discipline, in summer you can use outdoor tennis courts which offer access to both the necessary equipment and professional tennis coach consultations. Recreational tennis is a great way not only to improve your overall fitness, sharpen your reflexes and enhance motor coordination, but also to take a vacation from all your worries and negative emotions.
Expect no less of badminton – a sport which like no other evokes associations with summer fun and childlike light-heartedness. Did you know there are special courts for playing the game, with rackets and shuttlecocks available for hire? Team up with friends and make sure to check out what it is like to play badminton on a professional court!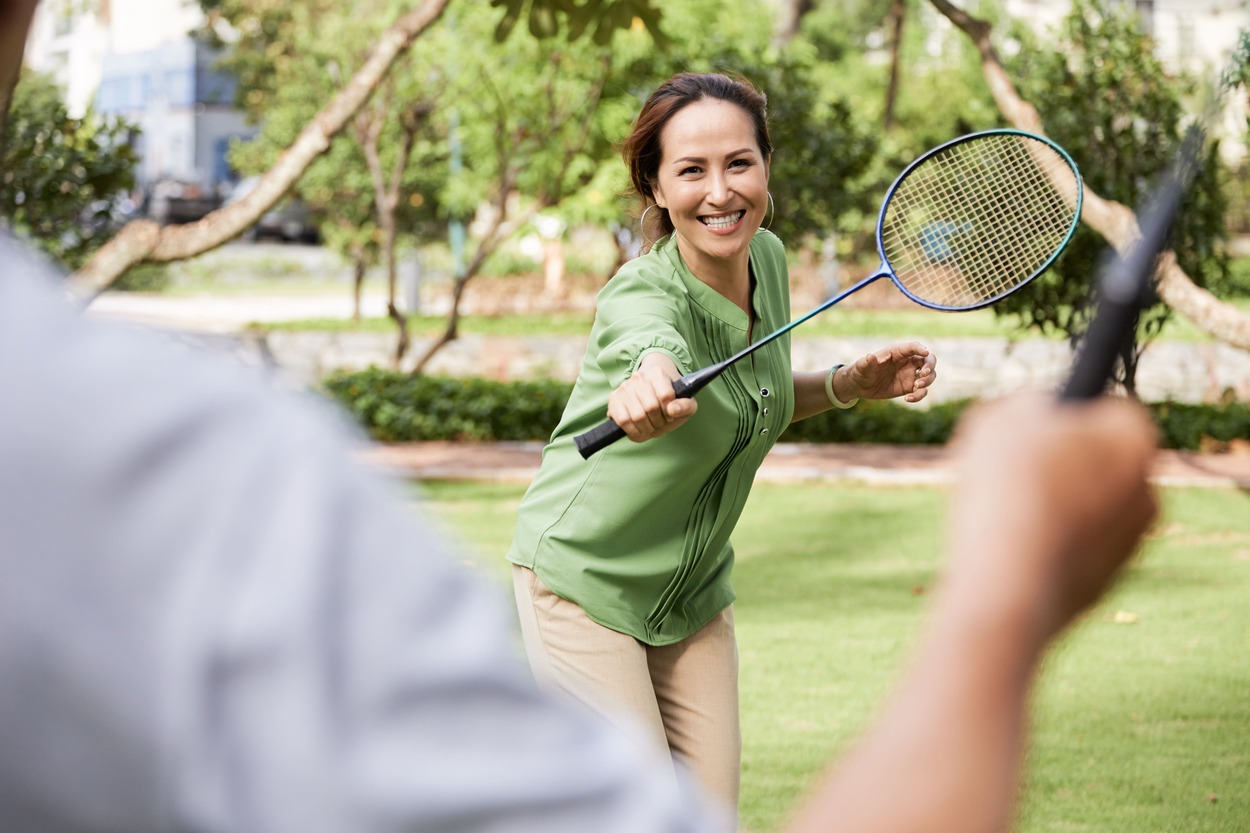 Roller skates: thrills on wheels
You don't need your own equipment or tried and tested outdoor skating routes to enjoy roller skating – an activity that combines relaxation with effective burning of unwanted calories. Roller rinks, which are gaining popularity literally overnight, not only offer the necessary equipment and accessories for hire but also provide safe arenas and skating tracks with specially designed surfaces. Even if you have no experience in this sport, you can take your first steps under the guidance of an instructor. Roller skating is a fun activity that really draws you in, no matter your age or skill level.
Jumping for joy in a park!
Go for sport-style jumping fun this summer and visit a trampoline park. Bouncing off an elastic surface is a sure way to strengthen your legs and all muscles in your body as well as an effective cardio exercise you can do with basically no preparation.
You can also improve your balance and motor coordination on a ropes course which offers entertainment for the whole family in a beautiful natural setting. You don't have to worry about any technical issues – just choose a trail that is appropriate for your level of fitness with the help of an experienced instructor, who will also watch over your safety while you are up on the course.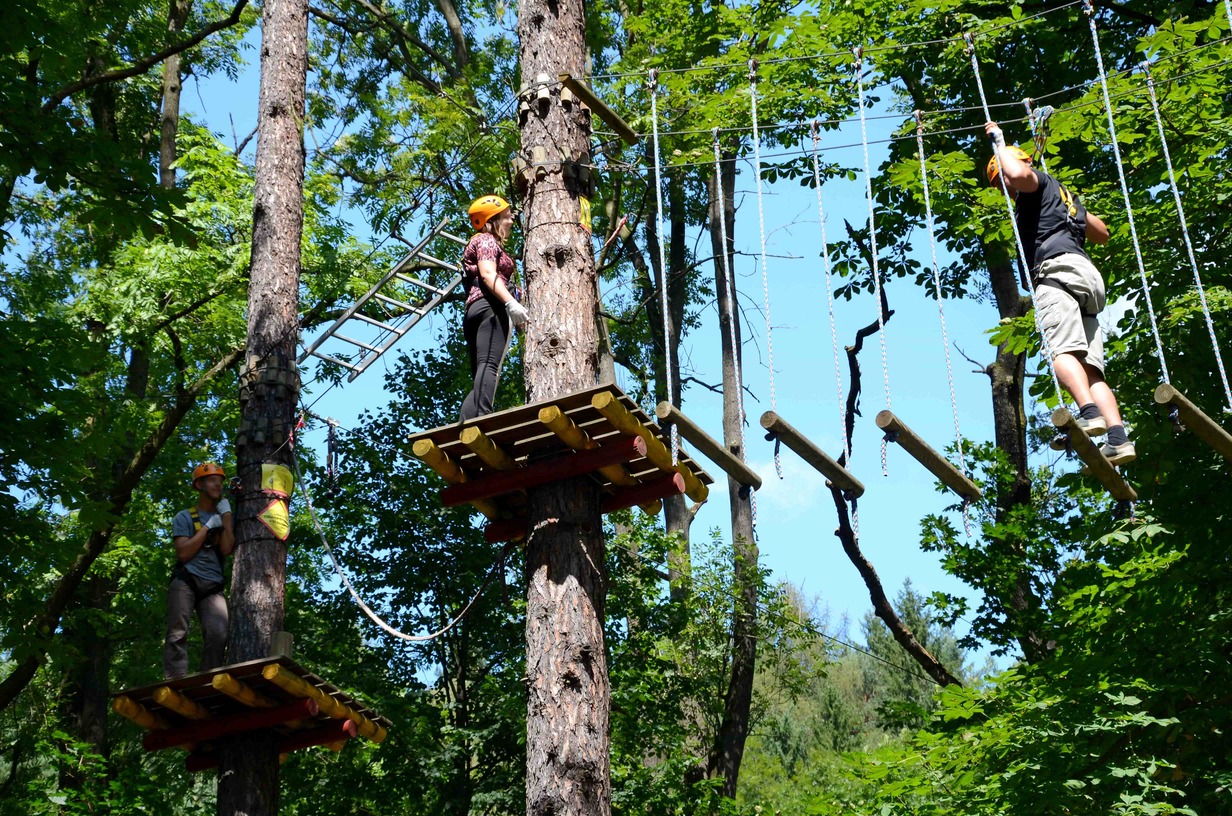 Swimming pool and the beneficial effect of water
Swimming is an activity with real superpowers – it helps to sculpt your body, reduces the load on your spine, and relieves pain and tension, while ensuring deep relaxation. If you have no opportunity to relax by a natural body of water, plan regular summer visits to swimming pools, and especially to outdoor pools where you can also enjoy the sun and other attractions offered by open-air aquaparks.
Remember that thanks to your MultiSport card, you don't have to take a vacation from your favourite activities no matter where you go this summer. Hurry up and check the list of sports facilities that will finally wake you up from winter slumber!