What is bigorexia?
Bigorexia, also known as muscle dysmorphia, is a mental disorder where the person who suffers from it believes (subjectively) that their body does not meet the aesthetic criteria: it is too wispy, not muscular or toned enough, even though to the outside their body seems muscly. People struggling with bigorexia aim to achieve the perfect body (which does not exist). That pathological preoccupation with one's physique is sometimes called reverse anorexia. However, unlike anorexia, it mainly afflicts men. It is estimated that around 10% of males who go to the gym regularly and as many as approx. 5% of young women suffer from bigorexia. Women struggling with bigorexia are typically women who do strength training; they are frequently professional body builders or bikini fitness competitors. Unfortunately, the disorder is on the rise among young adults.
Causes of bigorexia
A deep lack of self-acceptance is the core cause of bigorexia. This disorder often occurs during late adolescence. It frequently afflicts people of frail stature, who have difficulties in making friends with their peers and believe these difficulties are caused by their appearance, specifically by the fact that they are not muscular enough. An adolescent boy's or a man's belief that his body is weak is often fed by their peers who may tease or bully them.
In a typical scenario, an adolescent boy starts to work out in the gym to change his body and, by extension, "fix all of his problems". Restrictive workouts are to influence and strengthen his body image, but also (or, primarily) they are to improve his self-esteem. If, despite the first physical effects (greater body weight and muscle mass), his mental condition does not improve, the workouts and bodybuilding become a compulsion. The first symptoms of bigorexia may appear fast or after a longer time from the beginning of bodybuilding.
However, bigorexia afflicts men of all ages, and the second major milestone (after adolescence) in which it may appear is at around 40. At that time, there is a marked decline in testosterone (which is an anabolic hormone that stimulates the muscle tissue growth) and andropause. It is also coupled with a greater cumulation of body fat. Men start noticing the first changes in their bodies, and wanting to keep the appearance that (in their opinion) is young and attractive, they embark on the never-ending struggle to be muscular.
Why do men suffering from bigorexia keep taking efforts to increase their muscle mass? The most frequent reasons for the non-acceptance of their body image and the resulting bigorexia are as follows:
The need for self-acceptance and body image acceptance as well as the need for improving their own self-esteem.
An attempt to be like some well-known people who are very muscular and to get recognition in that way.
The desire to stop the passing of time and to keep the young appearance despite aging and the natural changes in the body.
The need to be respected because of one's appearance.
It is impossible to pinpoint one cause of bigorexia. The factors that may increase its odds include:
negative experience during childhood, such as being bullied or teased about their appearance (frequently about slim physique),
other mental disorders and illnesses (such as depression),
perfectionism,
difficulties in relations with loved ones,
the presence of other body-related dysmorphia disorders in the family.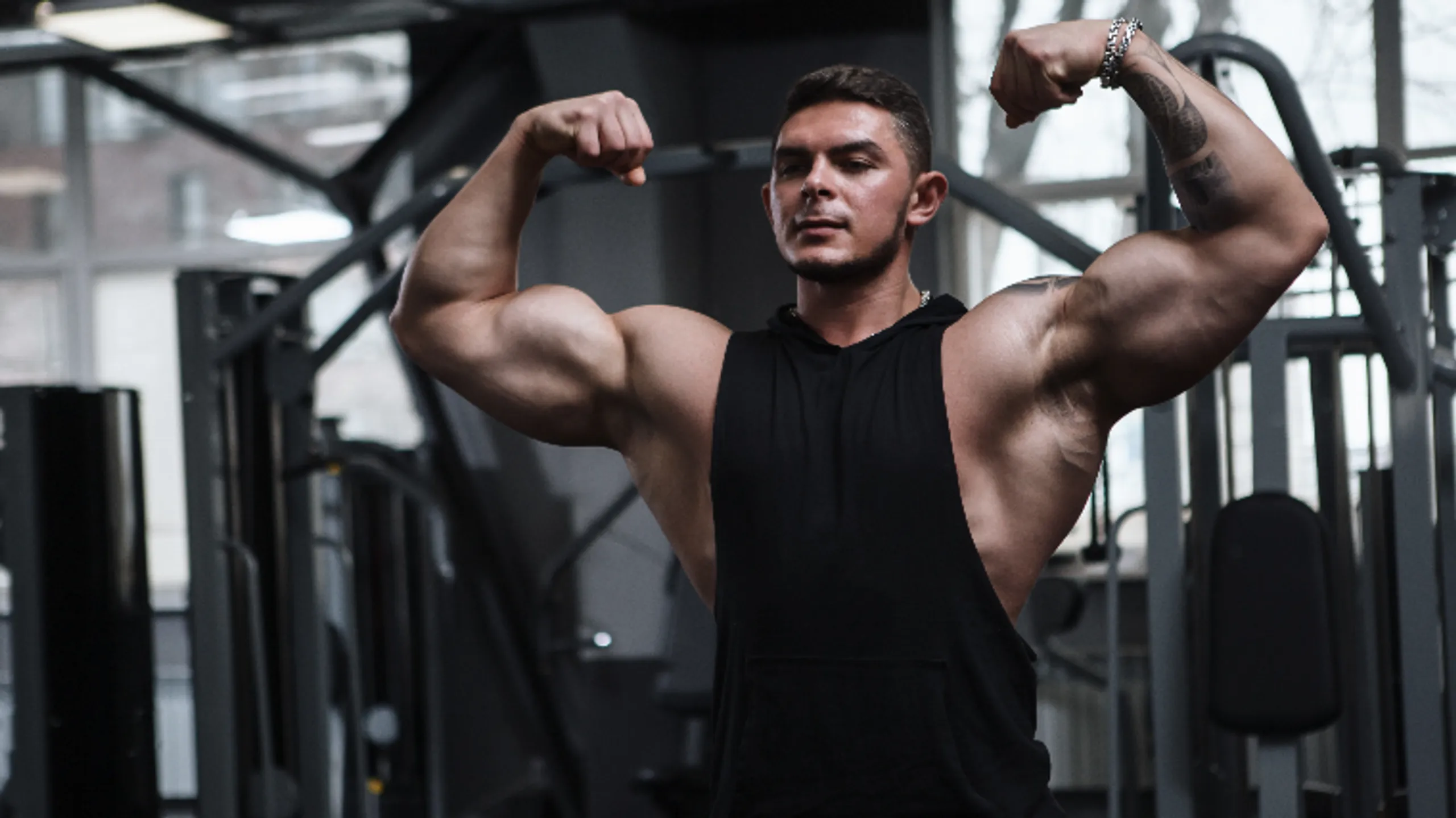 Symptoms of bigorexia
People afflicted by muscle dysmorphia are very preoccupied with their body image. Depending on the severity of the disorder, they believe that their body is unappealing, repellent or even repulsive. People with bigorexia have persistent, critical thoughts about their own body that are difficult to control. They are often very time-consuming and have a negative impact on other areas of their lives. People with bigorexia compare themselves to others a great deal. They may have difficulties with social interactions, starting a job or entering into relationships. However, they are frequently completely unaware of it, and they spend their whole lives dieting and working out.
Bigorexia is a mental disorder, but it can have very real, physical manifestations. According to Professor Harrison Pope who was the first one to describe muscle dysmorphia, bigorexia occurs when a person regularly has or does four or more of the symptoms and activities on the list:
The individual follows a weight loss diet all the time and is preoccupied with body fat reduction to make the muscles more prominent.
The individual avoids social gatherings and social live if they are in conflict with their workouts or if they require to cut ties with bodybuilding.
A very restrictive approach to diet which is supposed to bring the expected results (for example, a high-protein or high-fat diet).
The individual gives up work because of the need to maintain their workout schedule.
The individual spends a considerable amount of money on bodybuilding and dietary supplements.
The individual avoids eating out in restaurants.
The individual stays away from situations where bodies may be on display (and someone could see their "insufficient musculature").
The individual picks clothing in such a way as to make it larger than it really is (large sweatshirts, profiled t-shirts).
The individual frequently measures his/her own body (e.g. measuring the biceps circumference, weighing themselves, checking the body fat content percentage).
The individual works out even during an injury or an illness (so as not to lose body weight).
The person compares their body to those of other people in the gym, athletes or body-builders.
The individual uses anabolic steroids.
The individual feels miserable or angry when they see someone "with better physique".
In addition to the symptoms on Professor Harrison Pope's list, the following symptoms should concern you:
The individual does frequent, compulsive and very intense strength workouts, pushing their body far beyond its objective limits.
The individual considers post-workout recovery to be a waste of time.
He or she is very absorbed and interested in musculature, fully engaged in exploring the topic and putting the advice into practice.
The individual submits all or many aspects of their life to their body-related goals and to the workout schedule.
The individual keeps staring at the mirror or does frequent mirror checks, followed by a wave of critical thoughts.
The individual expects approval of their body-related goals from other people.
The individual is obsessing about their own body image and focuses on qualities that they perceive as shortcomings and defects in their body image.
The individual hates and is repulsed by his/her own body image to the point where it leads to depressed moods or anger outbursts.
The individual is convinced that every person who is looking at them notices the "shortcomings" and the "advantages" of their physique, and that they are equally clear to other people.
The individual schedules all of their tasks in such a way as to have their workout at the optimal time of day in optimal conditions. The individual considers workouts to be the highlight of the day.
Such disorders should not be ignored. People with muscle dysmorphia are more frequently diagnosed with depression; they have worse overall quality of life; they tend to use drugs more frequently, and according to some US statistics, as many as 78% of them have suicidal thoughts.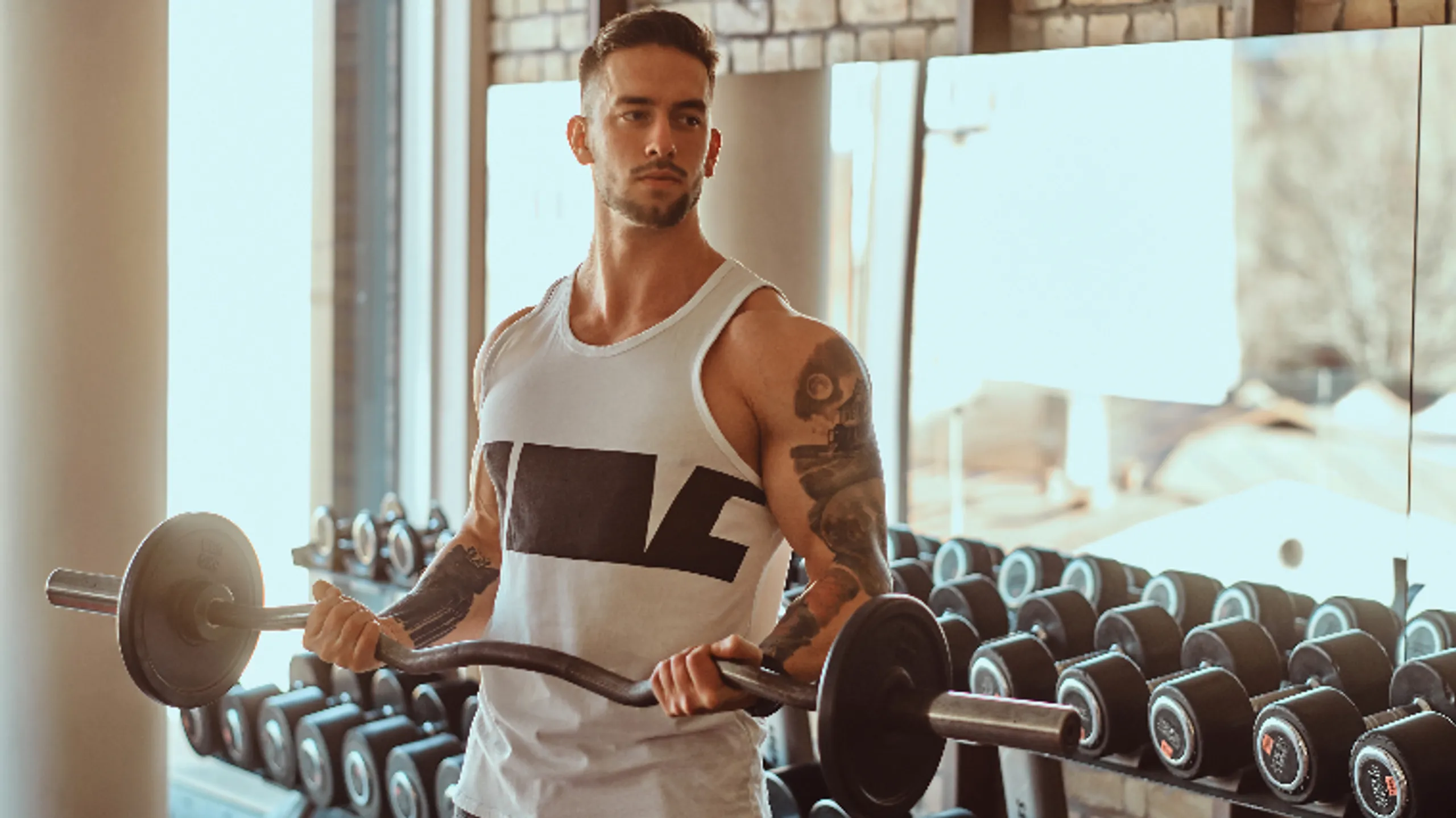 Treating bigorexia
If you recognise symptoms of bigorexia in yourself or in a loved one, it is a good idea to seek help from a professional. You can start by contacting your primary care physician who may refer you to a psychiatrist or a psychologist. You can also contact a professional specialising in eating disorders yourself.
Various therapeutic techniques may be used in bigorexia treatment. Cognitive behavioural therapy (CBT) is the one that is most frequently used to help the patient identify patterns that lead to negative thoughts about their body. An experienced therapist will help you identify those patterns and teach you techniques that will ultimately help you get rid of the devastating beliefs. In some cases, pharmacotherapy is also used to support the treatment.
Identifying and realising that there is an issue is a breaking point in bigorexia treatment. You can also take your own measures to improve your mental condition in bigorexia, such as:
Reducing the intensity and frequency of strength workouts, for example, to no more than one 40-minute workout a day.
Refraining from calorie counting and removing calorie counting apps from your phone, transitioning to intuitive eating.
Learning how to compose healthy meals, other than calculating their calorie and protein content. Making meals more varied and allowing yourself to make "exceptions" to your diet – following the 80/20 rule.
Refraining from the use of anabolic steroids, making a review of dietary supplements you take.
Getting to know and avoiding the bigorexia triggers. A trigger can be anything, from people or locations to specific situations, such as a mirror in the locker room at the gym, a workout with people to whom you compare yourself or to whom you aspire.
Taking up new hobbies that do not involve strength workouts.
Learning relaxation techniques to support you in difficult moments.
It is always better to treat any mental disorder in a supportive environment. If you suspect that your loved one may struggle with bigorexia, show them empathy and understanding. This mental disorder occurs more and more frequently, and stigmatising it will not help the afflicted person deal with the oppressive symptoms.
…………
References:
1. Pope CG, Pope HG, Menard W, Fay C, Olivardia R, Phillips KA. Clinical features of muscle dysmorphia among males with body dysmorphic disorder. Body Image. 2005 Dec;2(4):395-400. doi: 10.1016/j.bodyim.2005.09.001. PMID: 17075613; PMCID: PMC1627897.
2. Robert CA, Munroe-Chandler KJ, Gammage KL. The relationship between the drive for muscularity and muscle dysmorphia in male and female weight trainers. J Strength Cond Res. 2009 Sep;23(6):1656-62. doi: 10.1519/JSC.0b013e3181b3dc2f. PMID: 19675500.
3. https://www.mayoclinic.org/diseases-conditions/body-dysmorphic-disorder/symptoms-causes/syc-20353938.
4. Nagata JM, Murray SB, Bibbins-Domingo K, Garber AK, Mitchison D, Griffiths S. Predictors of muscularity-oriented disordered eating behaviors in U.S. young adults: A prospective cohort study. Int J Eat Disord. 2019 Dec;52(12):1380-1388. doi: 10.1002/eat.23094. Epub 2019 Jun 20. PMID: 31220361; PMCID: PMC6901753.
5. Maciejewska, T. (2009). BIGOREKSJA WŚRÓD MĘŻCZYZN – PROBLEM REALNY CZY WYMYŚLONY? KOMUNIKAT Z BADAŃ W ZIELONOGÓRSKICH SIŁOWNIACH. Dyskursy Młodych Andragogów/Adult Education Discourses (10) - https://doi.org/10.34768/dma.vi10.282.
6. Olivardia R, Pope HG Jr, Hudson JI. Muscle dysmorphia in male weightlifters: a case-control study. Am J Psychiatry. 2000 Aug;157(8):1291-6. doi: 10.1176/appi.ajp.157.8.1291. PMID: 10910793.