The heart is one of our hardest-working organs. In fact, it beats about 3 billion times in an average person's lifespan. Be smart about your heart before it sounds the alarm. Remember that cardiovascular diseases are still the number one cause of death worldwide. However, there is good news. Regular physical activity improves the efficiency of our body's most important muscle, and helps us live longer. So use your MultiSport card for a hearty workout!
How sport affects your heart?
If you feel short of breath after running to catch your tram, your heart starts racing after walking up the stairs, or you get tired after a short walk – these are clear signs of your heart telling you that your body needs regular physical activity.
Moderate but systematic exercise has a very tangible physical effect on the structure of the heart muscle. The heart's chambers increase in size, which makes contractions more efficient. As a result, the heart does not get so tired during normal daily activities, and you see a clear improvement in performance and your fitness level. In other words, the more often you give your heart a workout, the stronger and healthier it emerges, and better equipped to face new challenges.
Łukasz Małek, a cardiology professor, highlights that even moderate but regular physical activity is the most effective way to prevent heart diseases:
People who engage in moderate to high intensity aerobic exercise are at a lower risk of cardiovascular disease than those who are physically inactive. The risk is already significantly reduced with at least 150 minutes of moderate intensity physical activity per week, which corresponds to the minimum WHO recommendation. Research also shows that you can achieve even more health benefits if you ramp up your exercise to 300 minutes per week.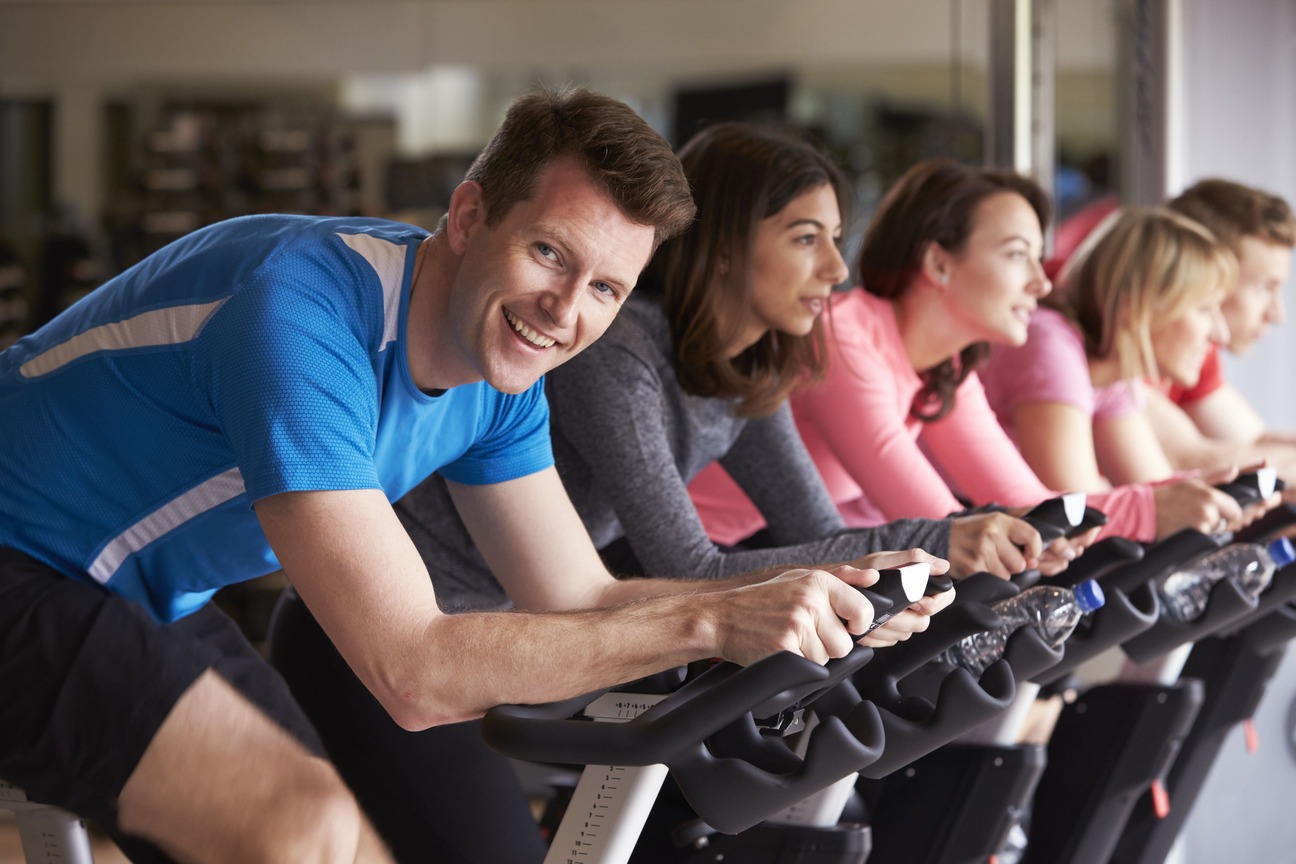 Modes of exercise that your heart will love!
Every step brings you closer to achieving a healthy heart. So step on your treadmill, step up to your aerobics goals, step into a walking routine or step out to the nearest swimming pool J. Cardio (=cardiovascular) workout focuses primarily on increasing cardiovascular capacity, regulating the heart rate and blood pressure, and improving your overall level of fitness.
Endurance exercise to strengthen the heart (also known as aerobic training):
running (both on the treadmill and outdoors);

cycling and stationary bike workout, including

indoor cycling

;

walking and, of course,

Nordic walking

;

swimming and

water aerobics

;

stepper workout;

any type of dynamic exercise such as dancing or

zumba

.
As you can see, options are plentiful, but there is just one goal – to keep your heart strong as a rock! Start making a conscious effort to take care of your "inner engine". Cross our heart, with your MultiSport card you'll have no problem finding your favorite physical activity. Good luck!