Discover 7 benefits of eating brown bananas.
The inconspicuous, fully ripe fruit offers a wealth of precious benefits. Find out why a brown banana is better than a yellow one!
It is sweeter that its yellow competitors.

It provides a quick energy boost.

Its brown skin is a telltale sign that the fruit is ripe and full-flavoured.

It is a great ingredient for a post-workout meal.

It contains as much as 400 mg of potassium and only 1 mg of sodium, which makes it effective in reducing blood pressure and preventing heart disease.
It has only 100 calories (for a medium-sized banana of ca. 110 g)

It makes for a good smoothie base (ensuring a sweet flavour with no added sugar).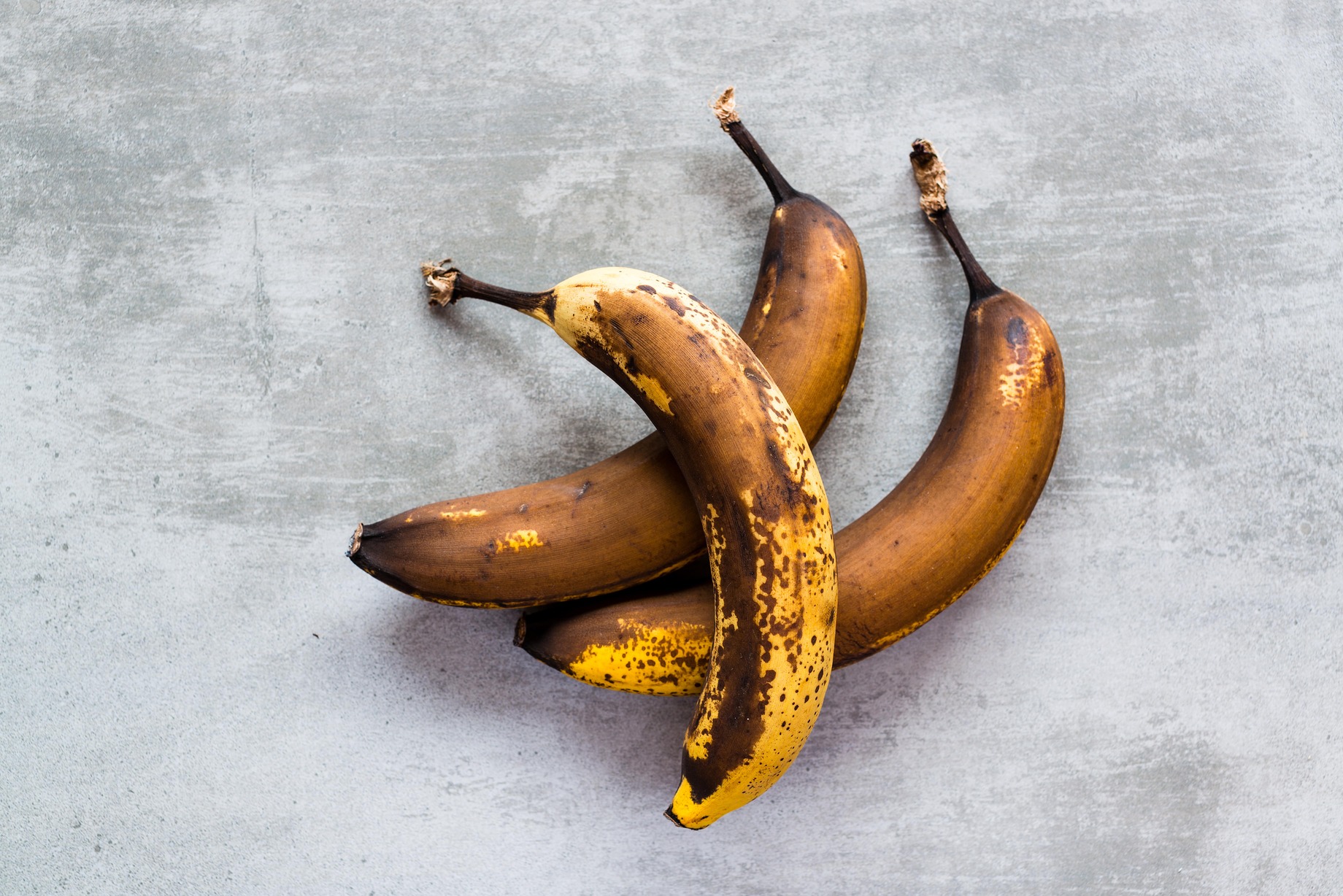 How do you know a banana is fully ripe?
You can tell that a banana is fully ripe by its:
brown-spotted skin

;

sometimes even black skin (as long as the stem end is not cracked, it will be fresh

);

price:

they are sometimes even 50% cheaper than their yellow-skinned counterparts

;

location:

you will usually find it in reduced-price baskets or on the bottom shelf of the fruit and vegetable rack.
Remember!
The riper the banana the higher it glycaemic index. People with glycaemic disorders are advised against eating bananas only as a snack. The yellow fruit is better if combined with nuts and/or yoghurt.