Roller skating
Do you think that roller skating went out of style? You couldn't be more wrong! It is the perfect sport for the whole family: children, teenagers, and adults. It is very safe – much safer than rollerblading – because it provides better stability and thus limits the maximum speed you can reach during a ride.
What are the benefits of exercising on eight wheels? Regular roller skating is known to improve balance and coordination, spatial orientation, and movement synchronization. It is an aerobic sport, so it's great for strengthening the heart, enhancing the cardiovascular system, and boosting energy levels.
[Translate to English:]
Co daje trening na ośmiu kółkach? Regularna jazda na wrotkach poprawia równowagę i koordynację, orientację przestrzenną, a także synchronizację ruchów. To sport aerobowy, dlatego doskonale wzmacnia serce, usprawnia pracę układu krążenia i dodatkowo dostarcza energii.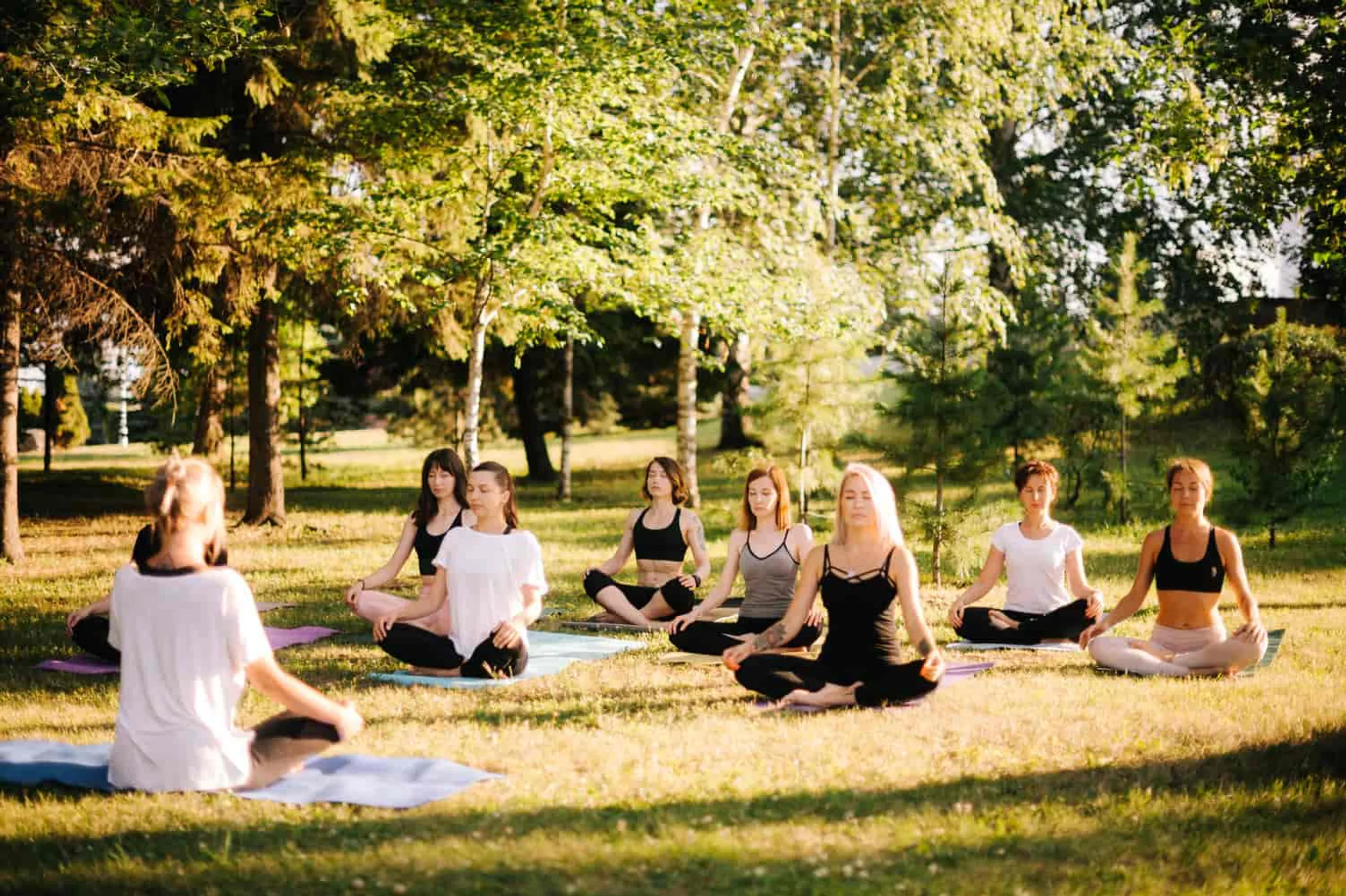 Outdoor yoga
Are you a yoga pro? Or perhaps you haven't practiced any asanas yet? Outdoor yoga in spring and summer is becoming increasingly popular in sports clubs. It's a perfect way to relax, focus on your thoughts, and unwind in the open air. Yoga helps regulate the nervous system and hormone levels, and relaxes muscles stressed by modern-day life.
But there're many more reasons to do yoga. According to a study conducted at Boston University, yoga is a natural antidepressant. Regular yoga practice has been shown to reduce depression by as much as 50%. What's more, you don't have to wait long for the effects – just 14 days is enough to see a significant improvement in your mental condition*.
In addition, yoga increases concentration levels, and improves communication between brain areas, executive function, and emotional control. Yoga practitioners have been found to have a thicker cortex and greater volume and density of gray matter in several areas of the brain, including the frontal, limbic, temporal, occipital, and cerebellar regions.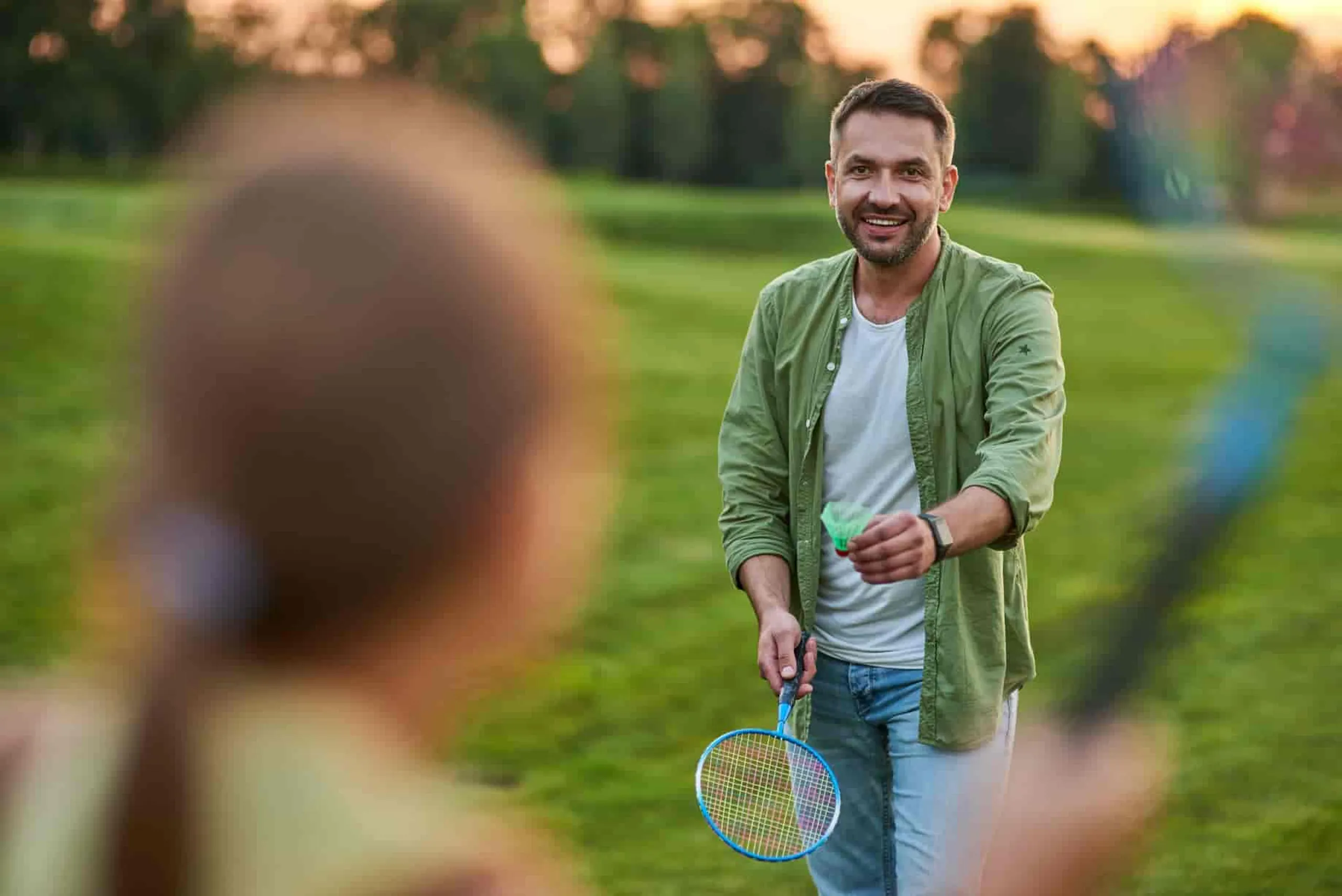 Badminton
Do you want to work on your agility, feel your heart racing, and try your hand at one of the most challenging sports in the world? Grab a racket and a shuttlecock, and find a good playing companion. Research conducted at the University of Victoria shows that a recreational badminton game can raise players' heart rates to 80–85% of their maximum. For comparison, during a game of tennis you only reach the level of 68–70%.** In addition to being great fun, badminton improves fitness and balance, strengthens joints and abdominal muscles, and enhances spatial perception.
Badminton is a great choice for all those who want to reduce their body fat. Research commissioned by the Badminton World Federation has found that by playing a game of moderate intensity can burn around 450 kcal in one hour. Are you convinced? By playing badminton, you get an intense workout in good company and, as a bonus, you take a positive step toward prolonging your life! A 25-year study of 8,000 adults in Denmark has shown that playing badminton regularly extends life expectancy by more than 6 years.***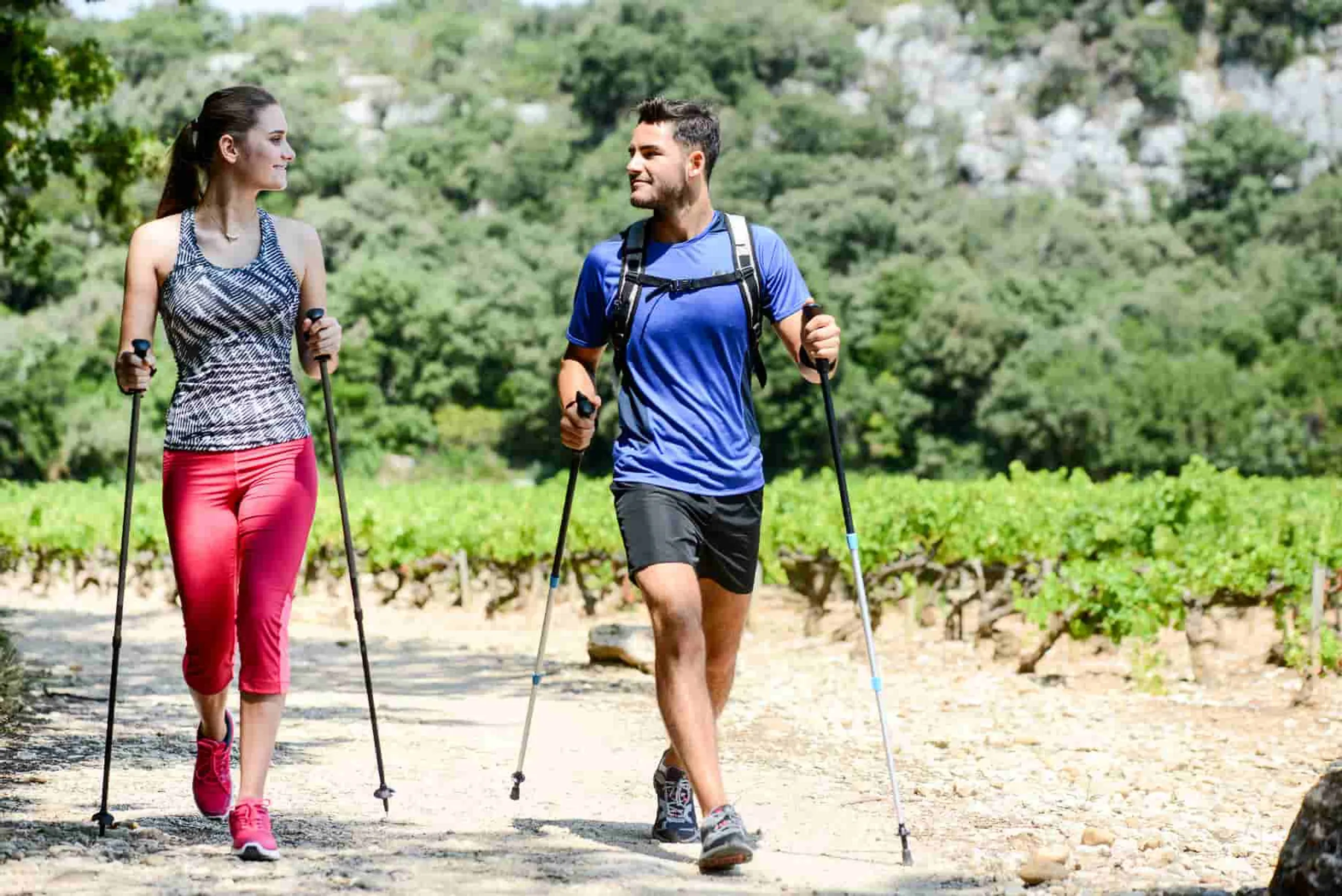 Nordic walking
Nordic walking is bound to win the hearts of everyone without exception, including seniors who increasingly enjoy going for long walks with poles.
Why is it becoming more popular from year to year? Nordic walking mobilizes muscles, improves bowel function, and strengthens abdominal muscles. It is a perfect activity for people who suffer from frequent headaches and heart disease or return to sporting activity after a heart attack.
Walking with poles also contributes to improving respiratory efficiency. Researchers have observed that it promotes an increase in oxygen uptake of 20–58%, improves thinking skills, and enhances mood.