Scientists agree that physical activity has a beneficial effect on the cognitive functions of the brain regardless of age, and problems with concentration, memory and learning can be overcome by regularly letting your head "catch a breath." What does it actually mean and what types of exercise can help you to unleash your mental potential?
Physical activity for the brain: focus on regularity
To make a wise start... did you know that the role of physical activity and sport in the process of human development was already recognized by ancient philosophers? For example, Plato was an active gymnast and wrestler who in his most famous work expressed an opinion that people who cannot swim should not be entrusted with public functions, and neither should those who cannot read... 😊
Contemporary scientific research clearly shows that mental performance depends not only on brain training in the traditional sense (e.g. solving puzzles or brain-teasers), but also on the daily dose of exercise. First of all, it is a matter of better blood supply – as you know, exercise activates our circulatory system, which means that more oxygen and nutrients reach the brain. A well-nourished brain undergoes structural changes – the volume of the so-called grey matter in the frontal and temporal cortices increases – as well as functional changes, consisting in more efficient transmission of signals between neurons and different areas of the brain. This in turn improves such cognitive processes as memorizing, abstract and creative thinking, selecting information and focusing attention.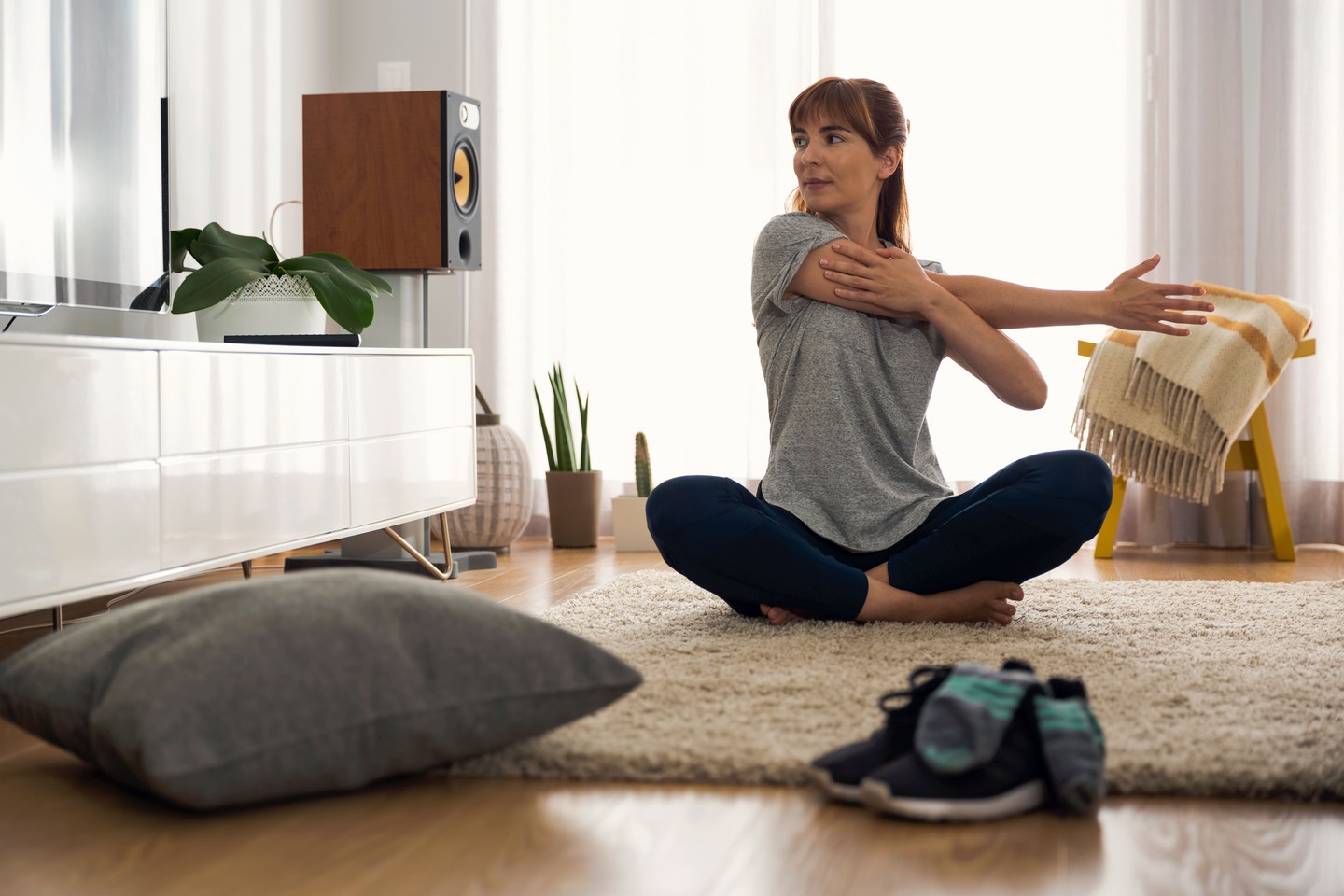 The second important aspect is that thanks to the exercises that we do, for instance, during a break in study or mental work, we allow our brain to get some rest from intellectual effort and focus on specific movements or physical activities instead. It is crucially important that we take the breaks regularly, just like at school – after 45 minutes up to an hour of intense thinking, let your brain take a breather and enjoy some exercise: at least some quick and easy workout moves, and preferably a short, but intense walk that will boost your oxygen supply. You might want to keep in mind yet another benefit of physical activity: it increases brain levels of neurotransmitters (including dopamine and serotonin) and lowers the levels of cortisol and adrenaline. This directly affects our well-being – we are less nervous both during the process of acquiring knowledge (especially when something just won't stick in your head) and before an exam or a substantively important meeting. For this reason, on a day of such a knowledge test, it is a good idea to opt for a morning workout or at least switch from your car or tram to a bike or a walk – it really works!
What types of exercise support the brain function?
It is safe to say that our brain appreciates any form of activity that allows it to take a break from intellectual activity on the one hand, and work even more effectively on the other.
Aerobic exercise promotes the supply of oxygen and nutrients to the brain, so it is a smart move to do regular endurance training: running, swimming, aqua-aerobics

, cycling – outdoor or in the gym (e.g.

indoor cycling

).

Our brain loves challenges so it develops a greater ability to concentrate during physical activities that require quick and sometimes strategic decisions, e.g. martial arts, team games

or the

climbing wall.
Classes in which the brain can learn new movements and memorize choreography contribute to the creation of new neural connections – this is why the brain feels great at all types of dance courses, Zumba or pole dance

training.
As for activities that support brain performance, you can unleash your imagination and boldly broaden your sports horizons, making the best of all the opportunities available with your MultiSport card. Start today!