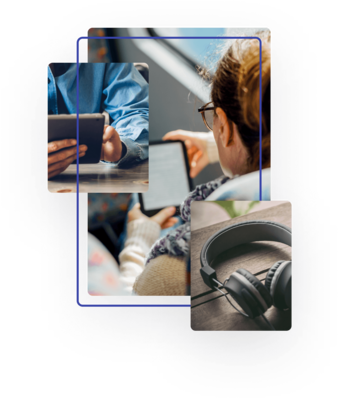 Listen and read on Legimi
Already have a code? Go to legimi and select any title you want. You can download as many ebooks as you want for the next 12 months.
You can access your ebooks in the Legimi mobile app.
How to download a book?
With MultiLife you have free access to all ebooks on Legimi. Choose your favorite one today!
Generate your code using the Generate code button and copy it. The code will also be saved in your Profile.
Go to the Legimi website, select and download an ebook using the code. Then click Next.
Download the Legimi mobile app to your smartphone or tablet and log in.
Your book in the form of an ebook and audiobook will be waiting for you in the Legimi mobile app.
Frequently Asked Questions
Do I have to be online to read ebooks?
Can I read my ebooks on a Kindle?
What devices can I read the downloaded titles on?
How long do I get access to the Legimi ebooks library?
Is access to ebooks free?